Ur Chef Taskara Maguna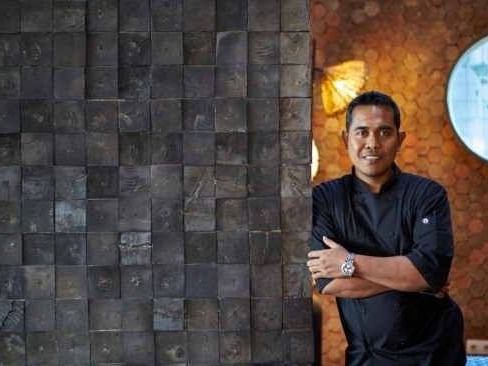 A Balinese native of royal descent, growing up in Sanur found Maguna standing by his father's side at the age of 11 watching him prepare classic Balinese cuisine in the family kitchen. Observing his father's skills at close quarters gave him the desire and inspiration to follow in his footsteps and learn more about local cuisine before branching out to study other Indonesian and Western food preparation methods and dishes.
As one of Bali's most talented chefs Maguna has almost 21 years of culinary experience ranging from humble beginnings to achieving the very height of success. He graduated from the renowned STP Nusa Dua Tourism School and has worked at prestigious restaurants and hotels including Planet Hollywood, Raddison and Conrad Bali. He has also studied under Mosaic Ubud's expert French chef Chris Salans and joined a butcher's seminar in Bangkok held by the Australian Meat and Livestock Association. His innate understanding of Indonesian fare has led him to create cutting edge menu concepts blending the exotic flavours of the archipelago with modern cooking and presentation techniques. Driven by a passion for using the finest local seasonal produce, a Balinese cooking class with Chef Maguna is the perfect introduction to local cuisine with a contemporary style to serve a world-wide audience.
Chef Maguna's many accolades include being awarded Indonesian Chef of the Year 2012 by Unilever Food Solutions and he was a two-time competitor at MLA Black Box in 2006 and 2010 where he acted as Team Manager and achieved a Silver Award. Also Certificate of Excellence from the prestigious Chaîne des Rôtisseur international gastronomy association in 2007, as well as winning competitions in Jakarta by Fonterra Cooking challenges.
Since becoming Executive Chef at U Paasha Seminyak his winning ability to inspire his team to create the most enticing and intoxicating dishes had delighted guests from around the world. Chef Maguna cordially invites you to sample some of his delicious fare.