Welcome to U Hua Hin Resort
Discover serenity in a beachfront hotel in Cha-am
Nestled along the pristine shores of Cha-Am Beach, U Hua Hin stands as an oasis of tranquillity and seclusion, beckoning discerning leisure travellers in search of an exclusive escape. Offering absolute beachfront access and a range of luxurious accommodations, our resort is thoughtfully designed to cater to those who crave the utmost in privacy and relaxation. U Hua Hin offers more than just a breathtaking location and luxury accommodations; it offers a unique experience, complete with distinctive services exclusive to U Hotels and Resorts.

U Hua Hin features 69 rooms and villas, each meticulously designed to provide a unique blend of comfort and elegance. Our accommodations include a range of Superior and Deluxe rooms as well as Beachfront Pool Villas which feature private pools, allowing you to indulge in the serenity of your surroundings while enjoying the ultimate in comfort. Regardless of your choice, all our accommodations come with complimentary Wi-Fi internet, luxury in-room amenities and all of U's unique personal touches.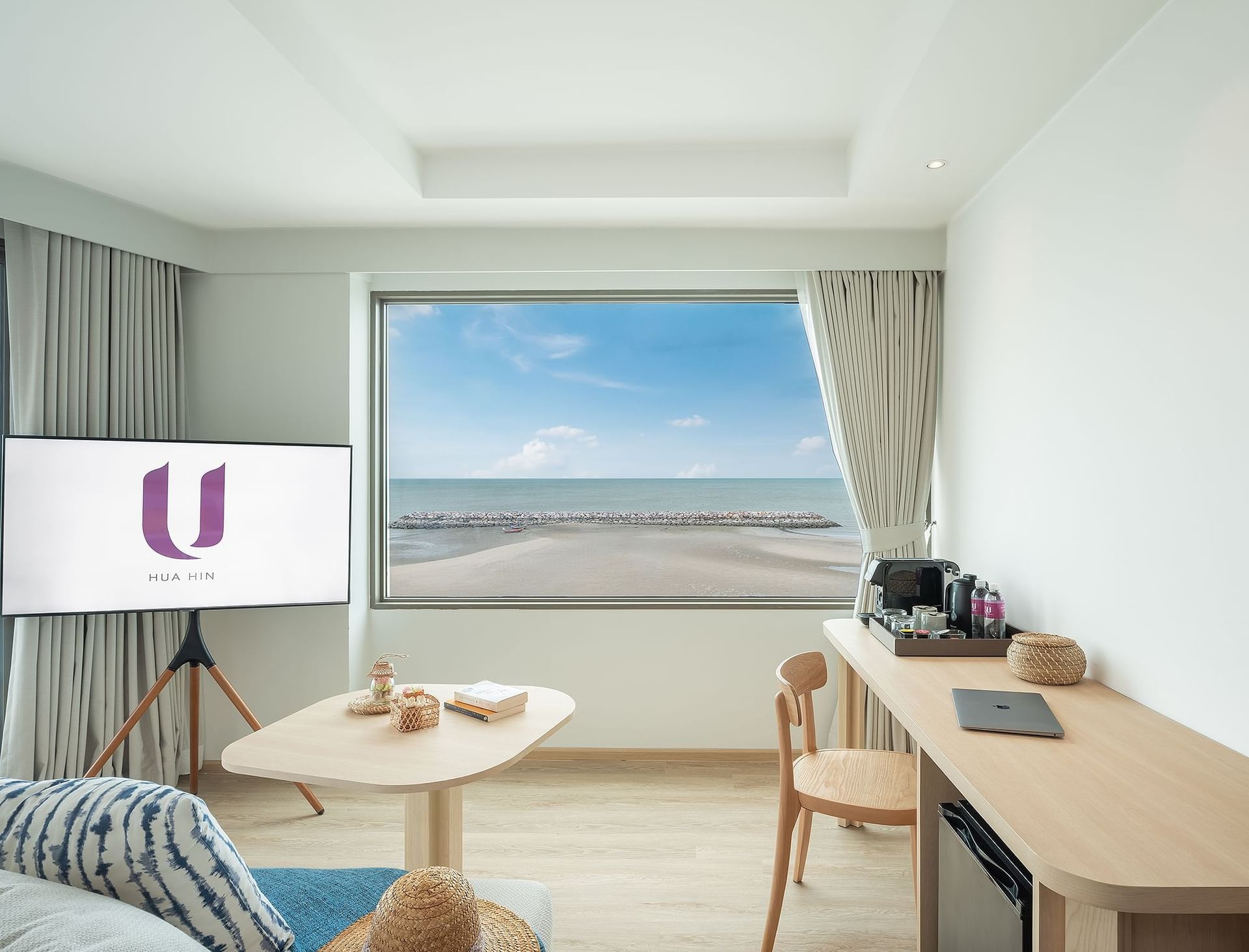 Our featured rooms
U Hua Hin offers 69 guestrooms on Cha-am beach, Thailand. Our resort is decorated in a modern luxury style and provides the ultimate in comfort and privacy.
HIWA KAI Kitchen & Bar
U Hua Hin's beachside restaurant overlooking the sea, offers a fresh and healthy menu that provides diners with a true taste of the Hawaiian Islands. Guests will experience a blend of contemporary Hawaiian-inspired cuisine and local Thai favourites, as well as a variety of specialties made with locally sourced ingredients, fresh seafood, boat-to-bowl poke, and the finest cuts of steak. Immerse yourself in the island lifestyle with cocktails served to the soothing sound of waves lapping at the shore.