A Perfect Getaway by The River Kwai
A Courtyard Dominated by An Ancient 'Inchantree'
Romantic Setting by The River
Welcome to U Inchantree Kanchanaburi
Discover our romantic Kanchanaburi resort on River Kwai
U Inchantree Kanchanaburi, a real charming boutique hotel that is located on the north bank of the Kwai Yai River close to the famous River Kwai Bridge.
U Inchantree Kanchanaburi hotel features 50 hotel rooms in two-storey buildings set around a courtyard, dominated by an ancient "Inchantree" from which the resort derives its name. The overall design of the resort is a rustic river lodge style surrounded by landscaped gardens.
Enjoy freshly prepared cuisine with spectacular views of the River Kwai at our Thai Peppers restaurant or sundowners at the sunset terrace lounge suspended over the edge of the river.
U's unique concept of service includes a 24 hour use of room policy which will allow guests to enjoy their room for 24 hours from arrival, breakfast whenever/wherever, pre-select amenities such as pillow, tea, and soap that guests can select from our online U Choose programme and more.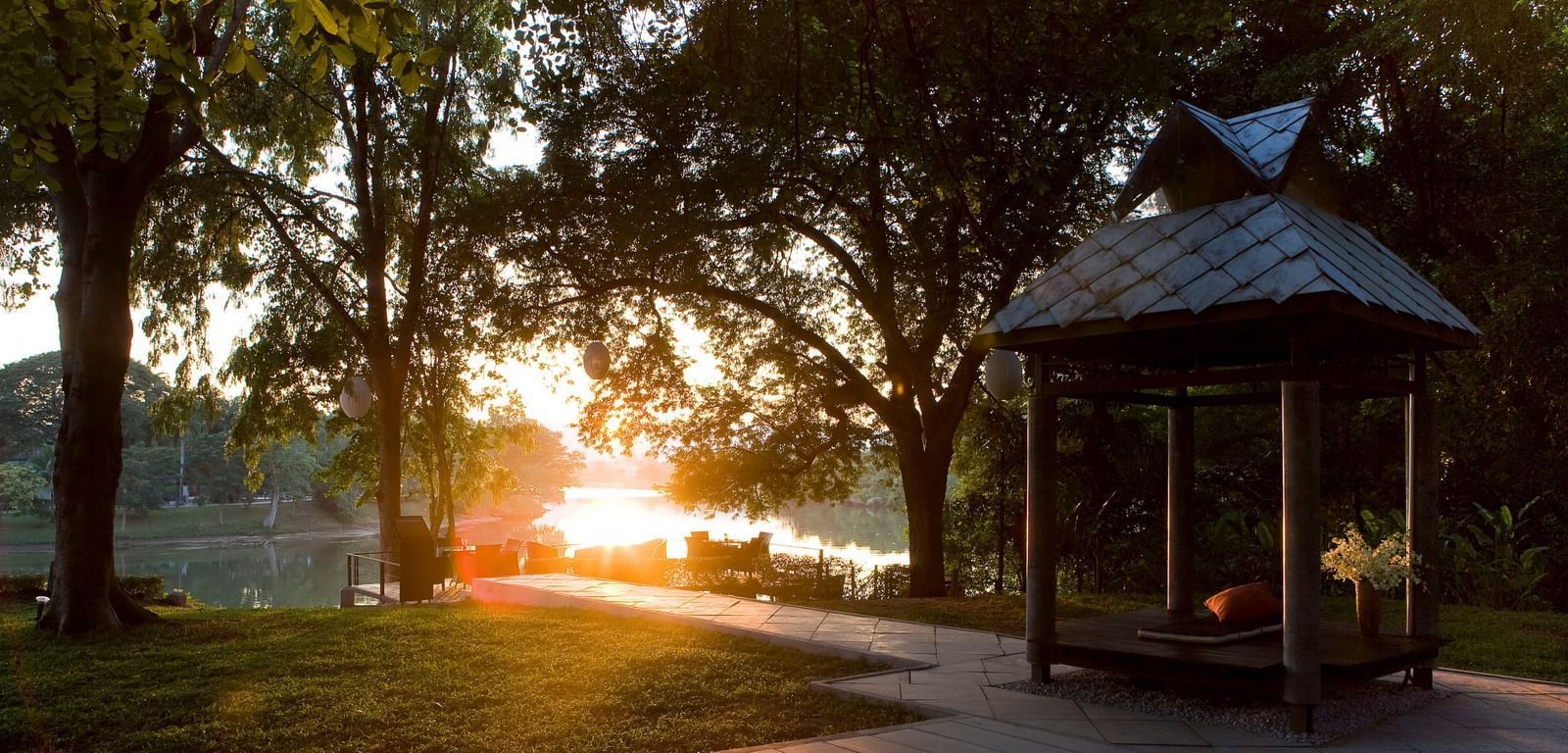 OUR FEATURED ROOMS
U Inchantree Kanchanaburi features hotel rooms and modern furnishings at our 4-star accommodation. Discover where to stay in Kanchanaburi now.
Facilities
Our Kanchanaburi bar lounge with terrace is suspended over the river with the unique backdrop of the River Kwai bridge.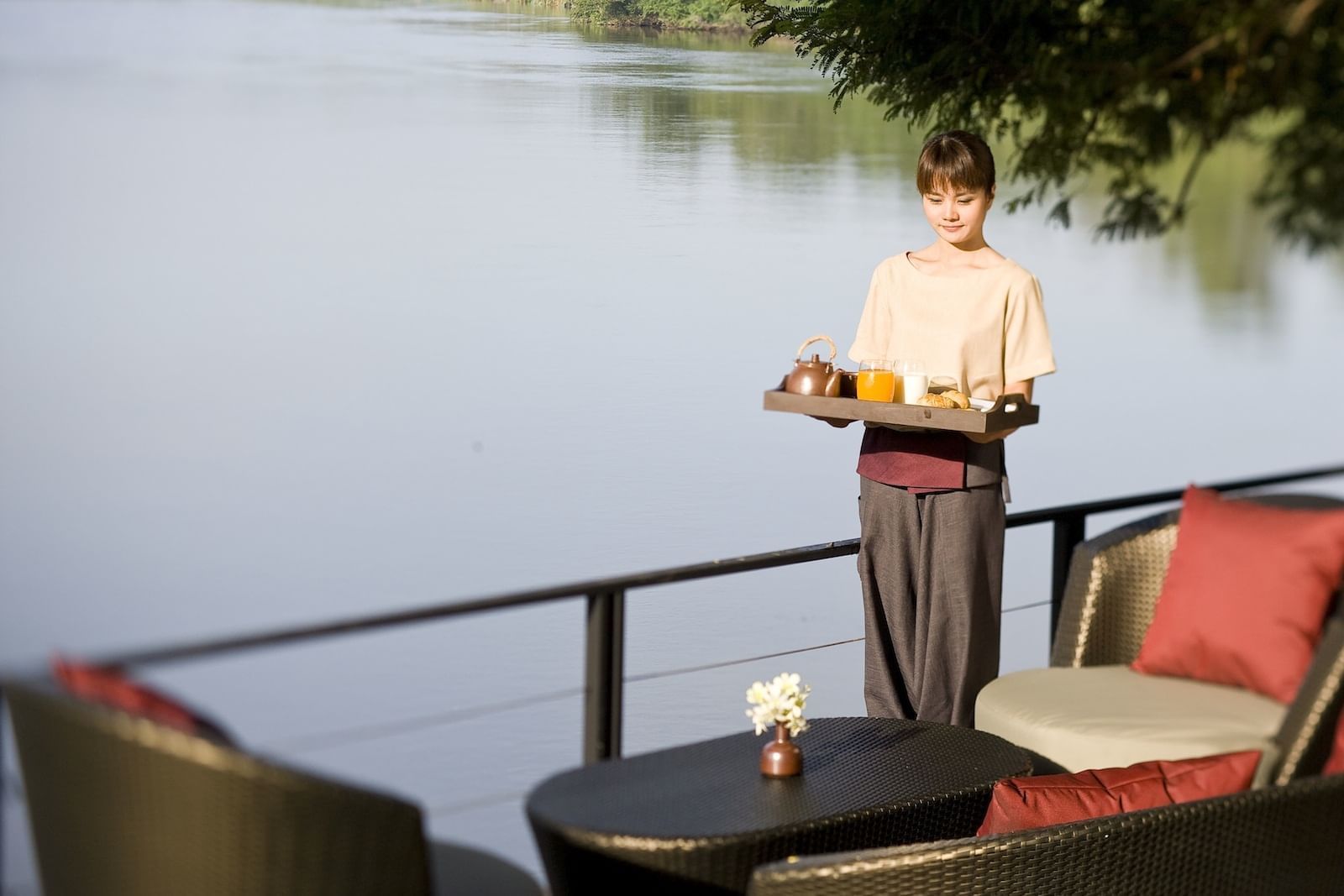 SPECIAL OFFERS
Discover exciting hotel and dining deals and holiday packages when you book direct with U Inchantree Kanchanaburi.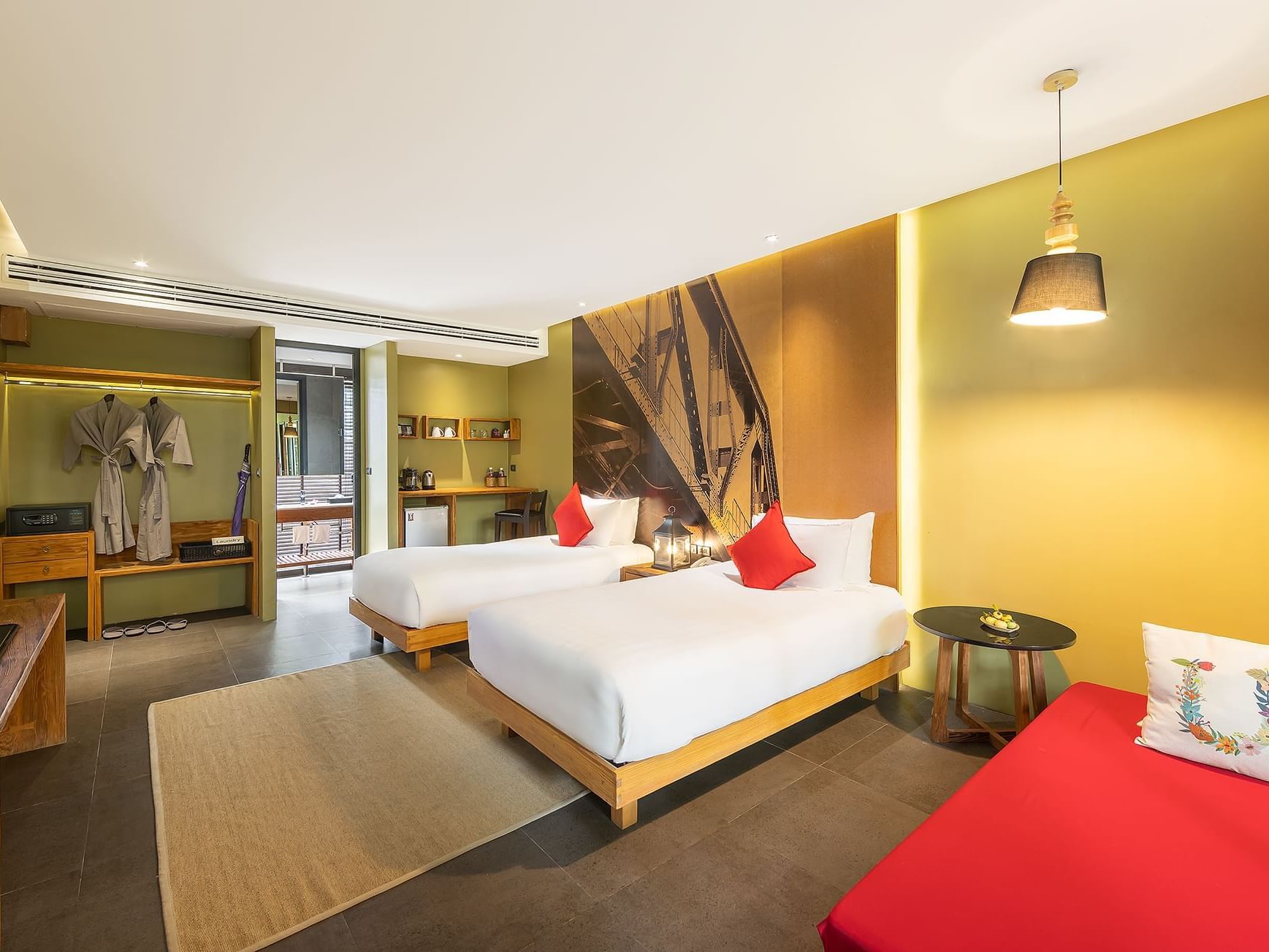 Book a Superior Garden View room and enjoy a complimentary room upgrade to a Deluxe Garden View room, available exclusively on weekdays. Plus, savour one free drink from the minibar daily, which includes refreshing beer, to enhance your perfect stay.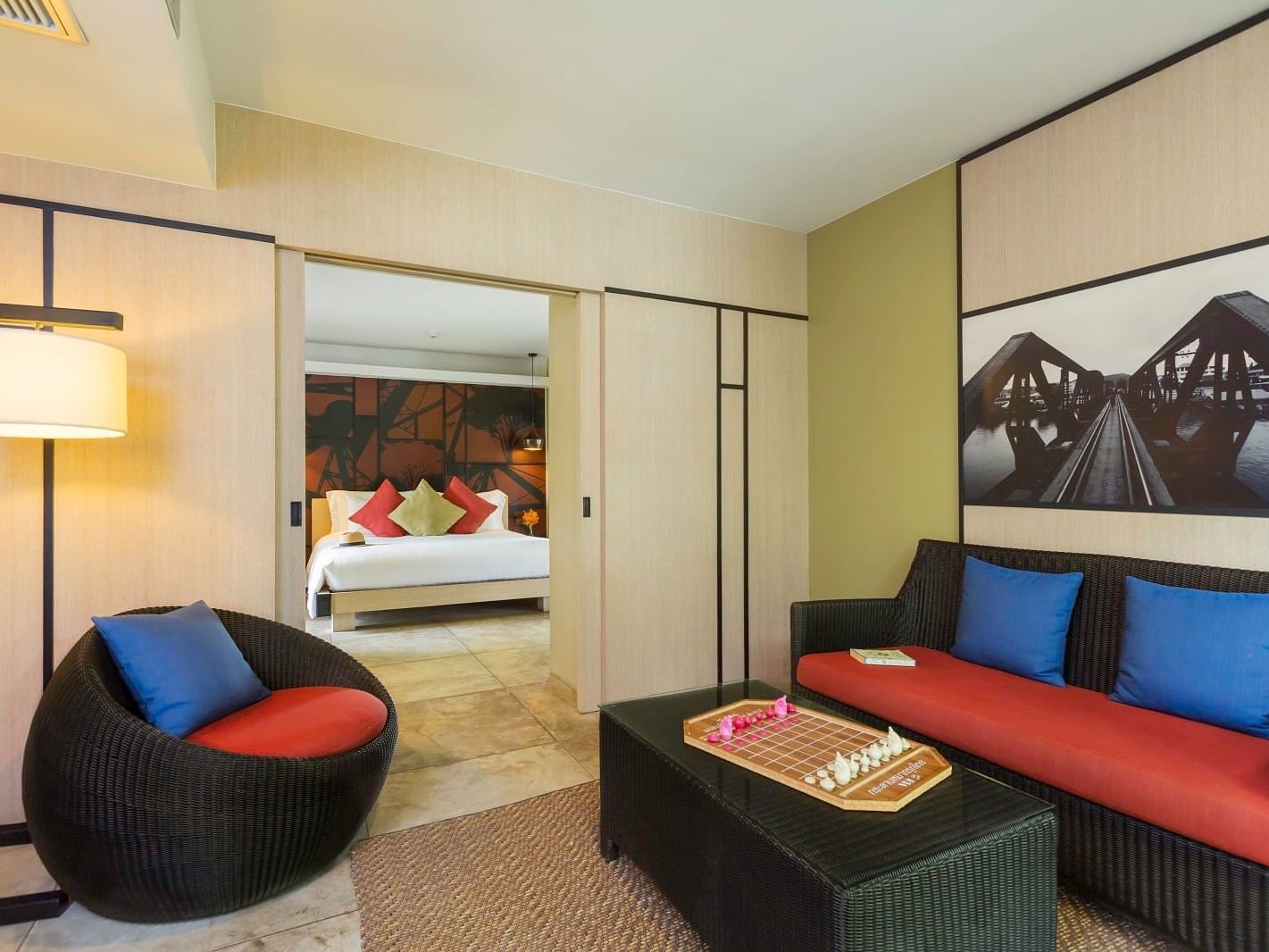 Enjoy your riverside escape and save more with flexible payment conditions. The offer features no minimum stay and is applicable for all room types.