The Terrace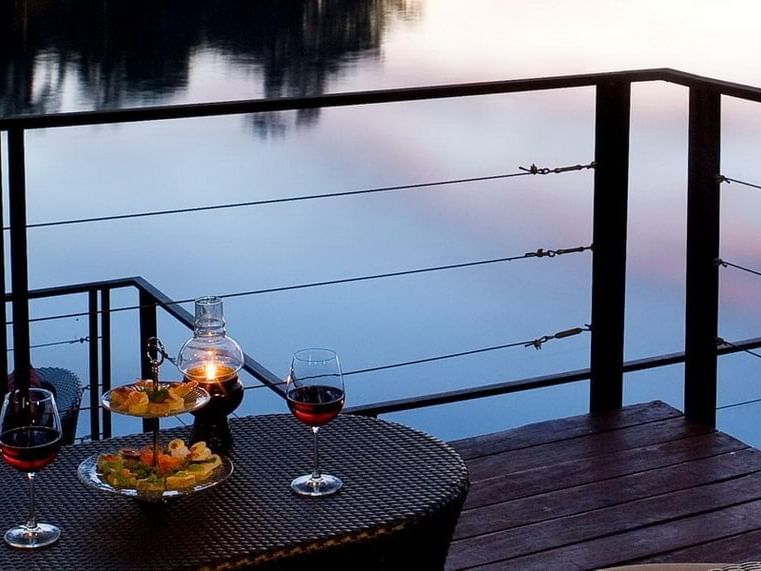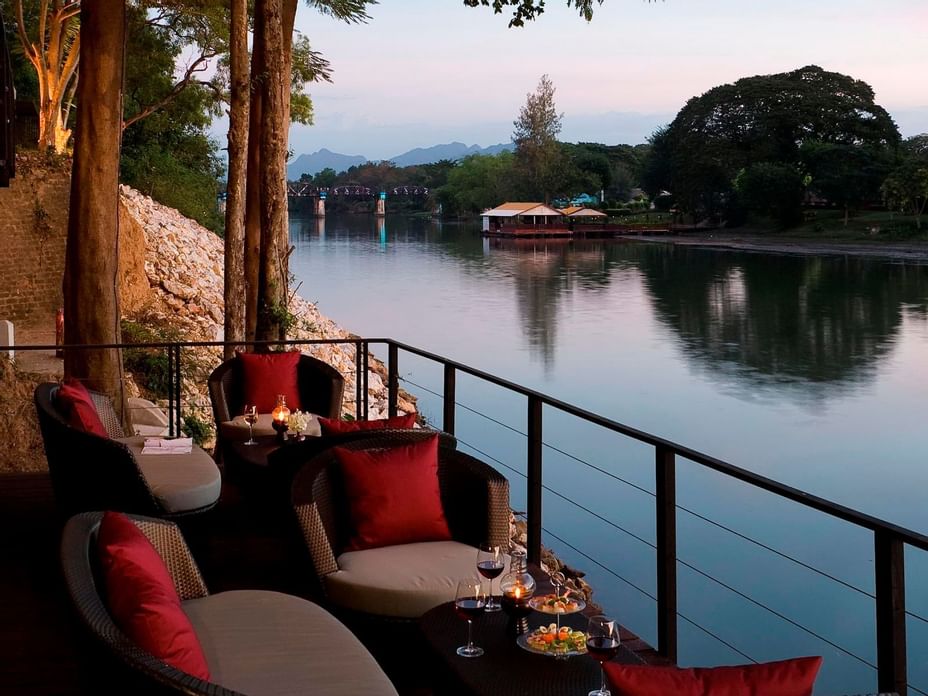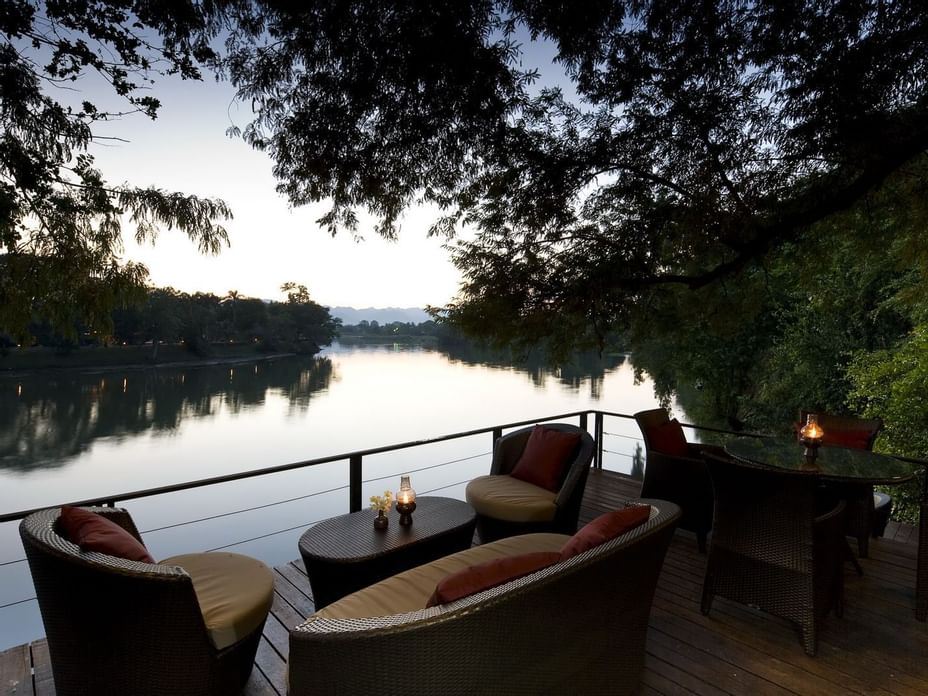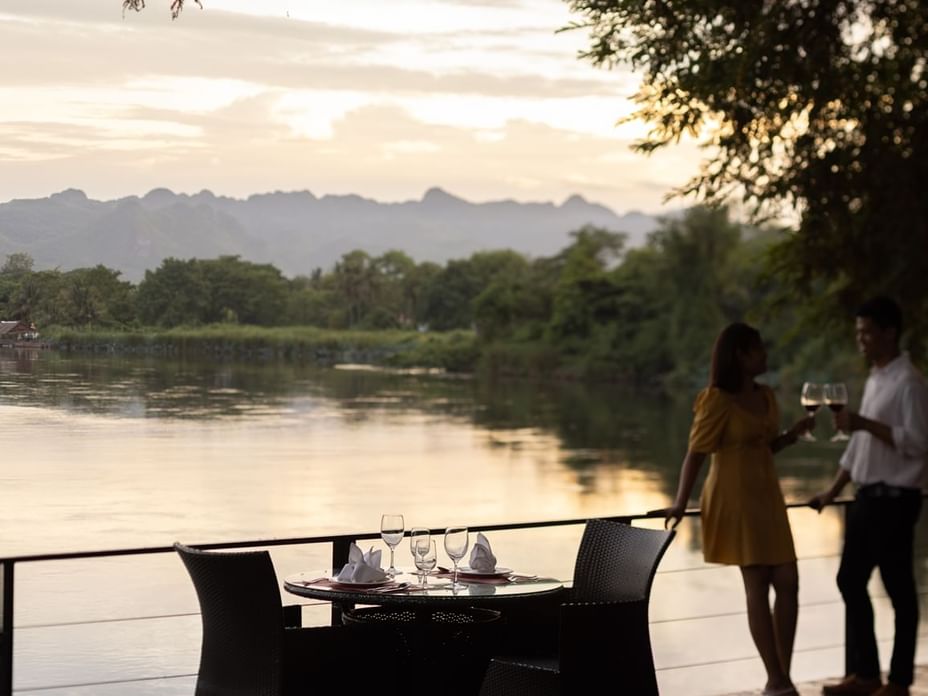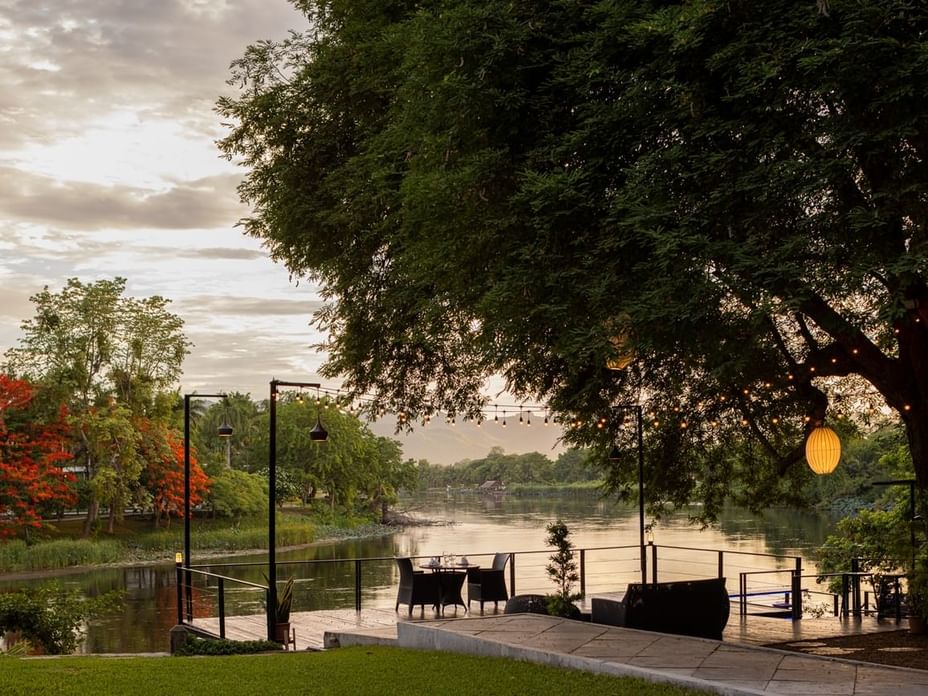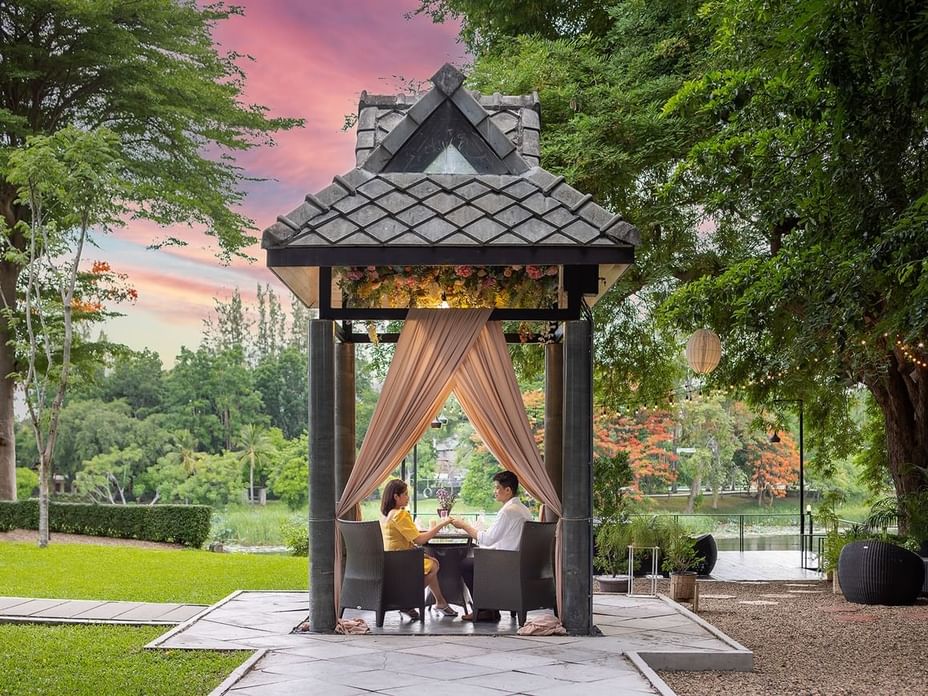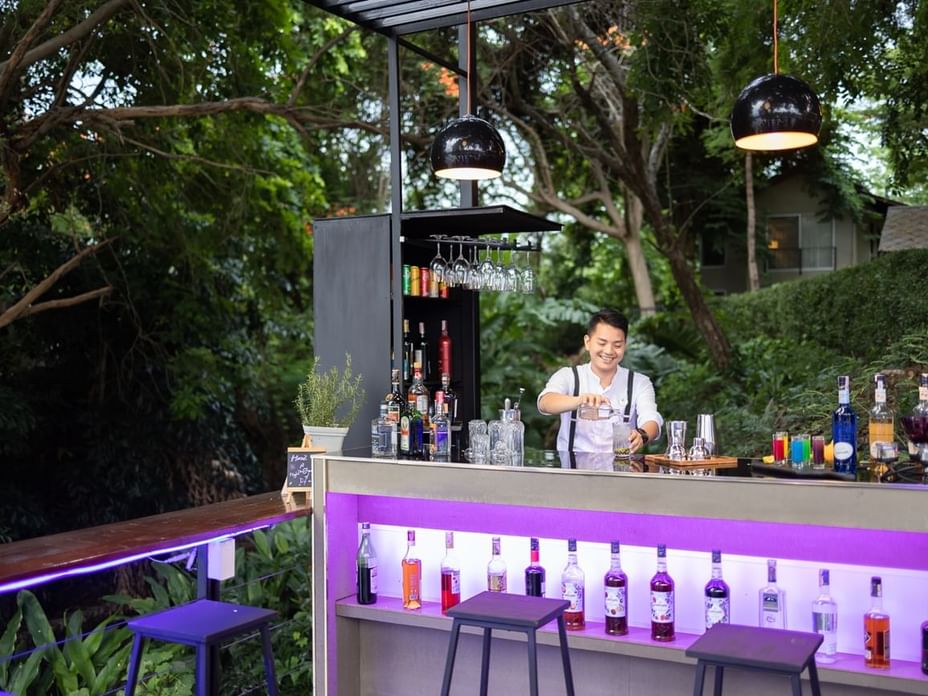 Enjoy the sunset with exquisite cocktail in our Kanchanaburi bar
Our Kanchanaburi bar lounge with terrace is suspended over the river with the unique backdrop of the River Kwai bridge. Enjoy food and drinks from our restaurant menu in a relaxed setting near the hotel pool while watching the sun go down. Discover the Kanchanaburi nightlife with U Inchantree Kanchanaburi's bar.
Seating capacity is from 30 to 40 guests.
Opening hours: 10.00 a.m. - 11.00 p.m.