Modern Hotel Facilities
Enjoy the outdoor pool with a stunning view of River Kwai and other modern facilities
Experience the best of Kanchanaburi activities from your base at U Inchantree Kanchanaburi. Use our convenient sightseeing and tour arrangement service to explore the River Kwai bridge and enjoy the many excellent golf courses Kanchanaburi.
24 hour use of room
Breakfast whenever wherever
Free hi-speed internet (Wi-Fi) access throughout the hotel
International and local calls at cost
Gym
The Library
Swimming pool garden
Ur dining room service
Free bikes for all guests
Daily housekeeping service
Laundry valet service
Sightseeing and tours arrangement
Transportations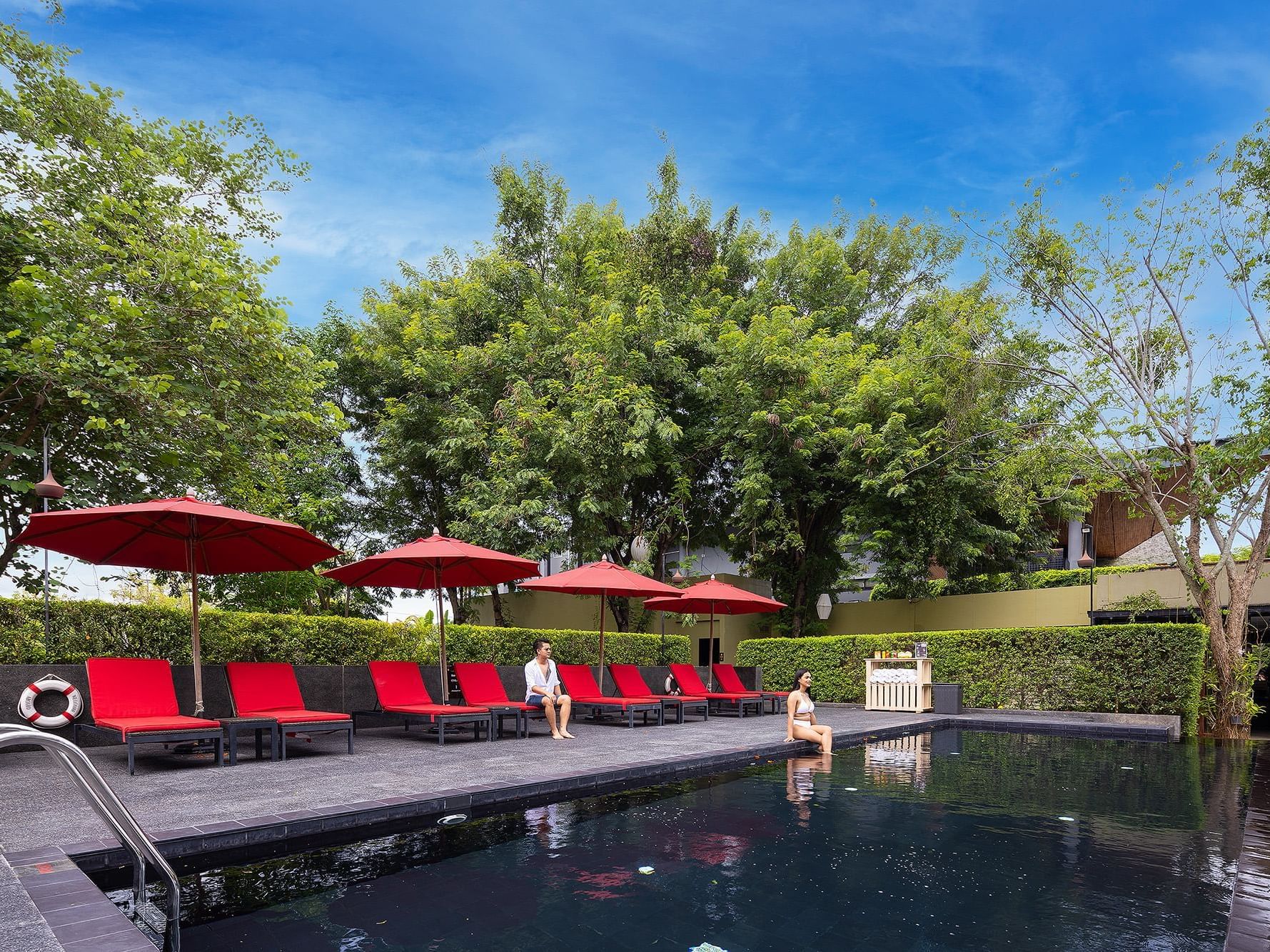 Swimming Pool
Our outdoor swimming pool is adjacent to the all day dining restaurant, Thai Peppers Restaurant, surrounded by beautiful gardens and fantastic views of the River Kwai.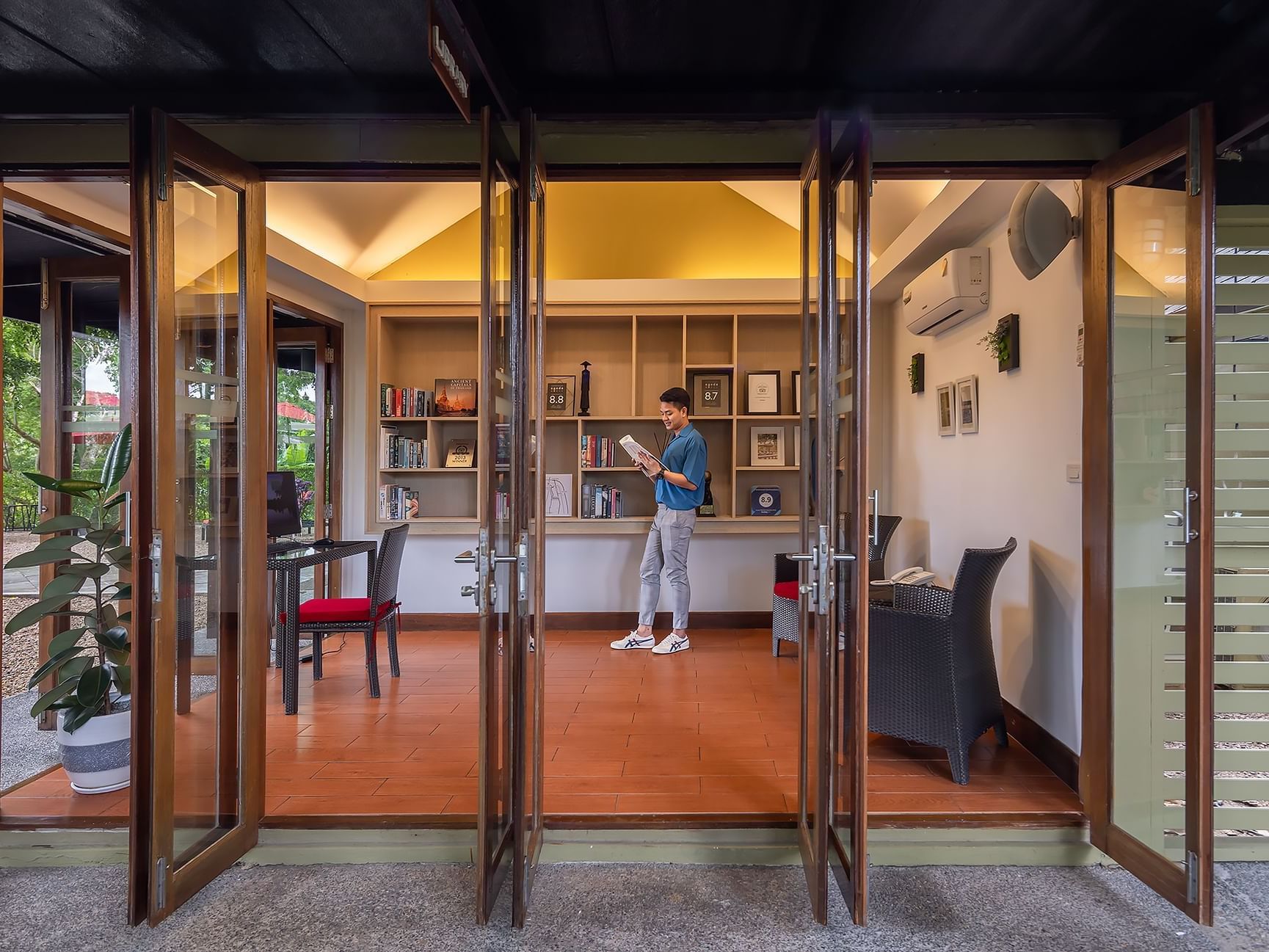 Library
The Library is located on the ground floor where you can sit and relax or enjoy reading our selection of books and magazines.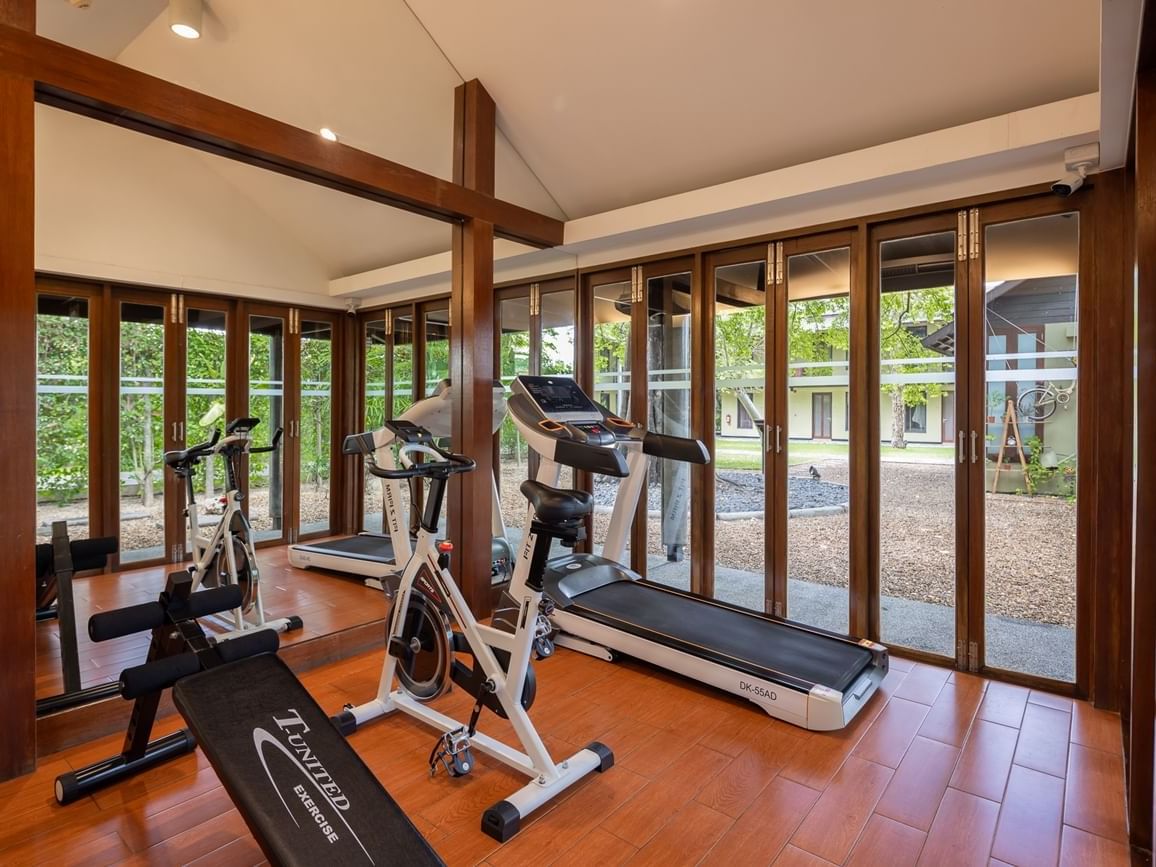 Gym
Our mini gym is located on the ground floor. You can enjoy your own workout routine or join our fitness together programme with the U team.