Welcome to U Paasha Seminyak Bali
Ur Arrival Experience Start Here
Welcome to U Paasha Seminyak Bali
Experience our luxury hotel in Semiyak Bali
Welcome to U Paasha Seminyak our luxury resort in Seminyak, Bali. Our boutique hotel is a stimulating blend of Seminyak lifestyle and local design accents that pair with modern amenities, services and leisure facilities. Sophisticated guests will enjoy every moment spent at U Paasha hotel in Seminyak, Bali.
Our luxury U Paasha Seminyak Bali hotel is enviably located in the heart of Seminyak with nightlife and beach life both close by. Featuring modern and contemporary design, our Bali resort offers uncluttered spaces that create a relaxed and tranquil atmosphere that calls for enjoyment.
U's unique concept of service including our 24 hour room concept which allows guests to enjoy their room for 24 hours from arrival, as well as breakfast whenever/wherever during the stay, pre-select amenities such as pillows, tea, and soap that guests can select from our online U Choose programme and more.

U Paasha Seminyak resort facilities include a roof top swimming pool, gym, an all day dining restaurant and a rooftop bar. Discover our luxury Seminyak hotel.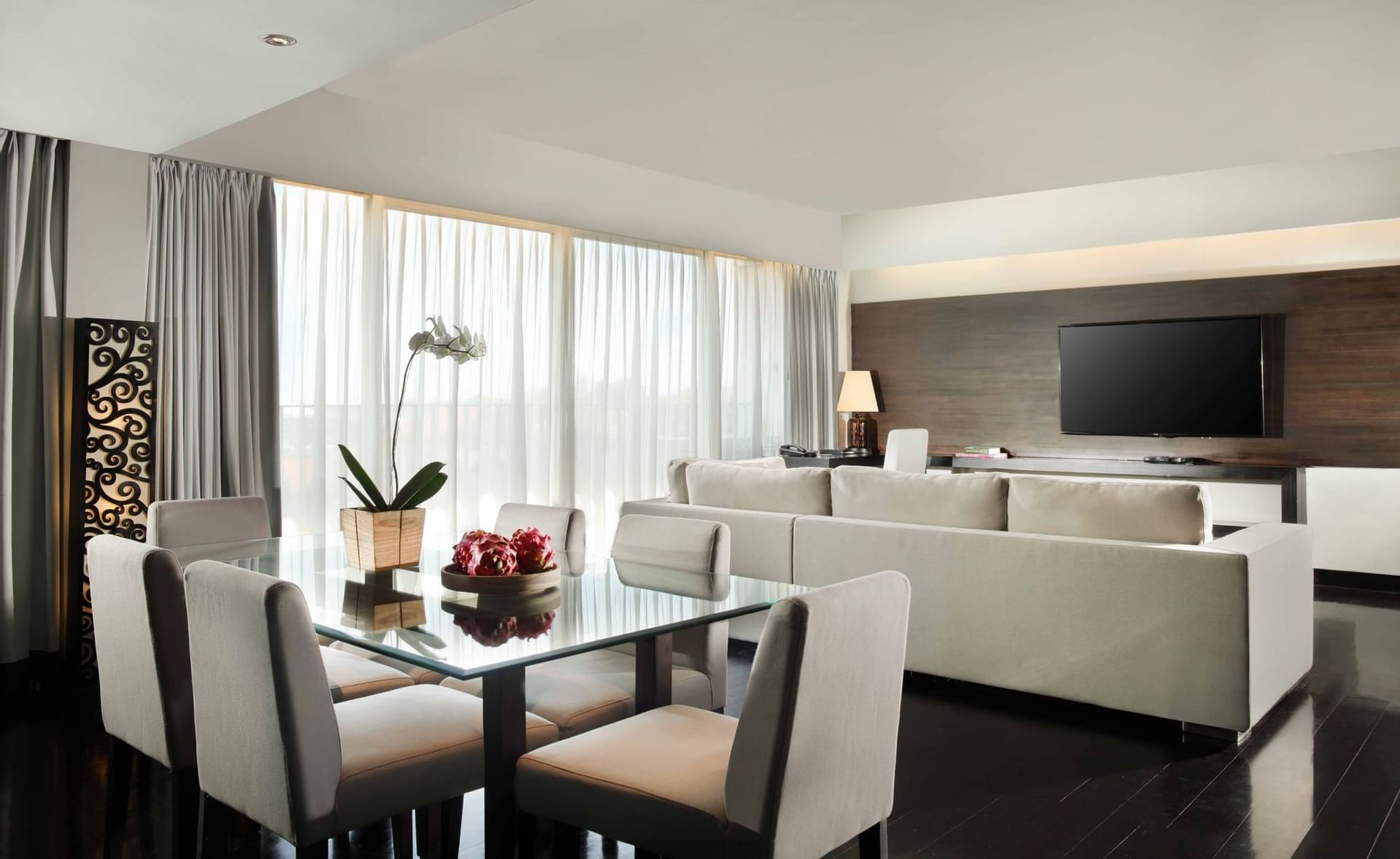 OUR FEATURED ROOMS
U Paasha Seminyak Bali's suites and penthouse provides spacious hotel accommodation for a relaxing getaway. Find out more about where to stay in Seminyak.
Dining
Experience fine dining in Seminyak, at U Paasha restaurants that offer unique choices for both residential guests and outside patrons.
Our all day dining restaurant serving breakfast and speciality for lunch and dinner. The rooftop pool bar is where guests can enjoy drinks, snacks, and the specialty menu of the day while relaxing by the pool.
Facilities
U Paasha Seminyak offers our guests outstanding luxury resort facilities in Bali.
Keep up with your fitness routine at our well-equipped Seminyak gym or take a yoga classes with a professional instructor. Use our convenient sightseeing and tour arrangement service to explore Seminyak.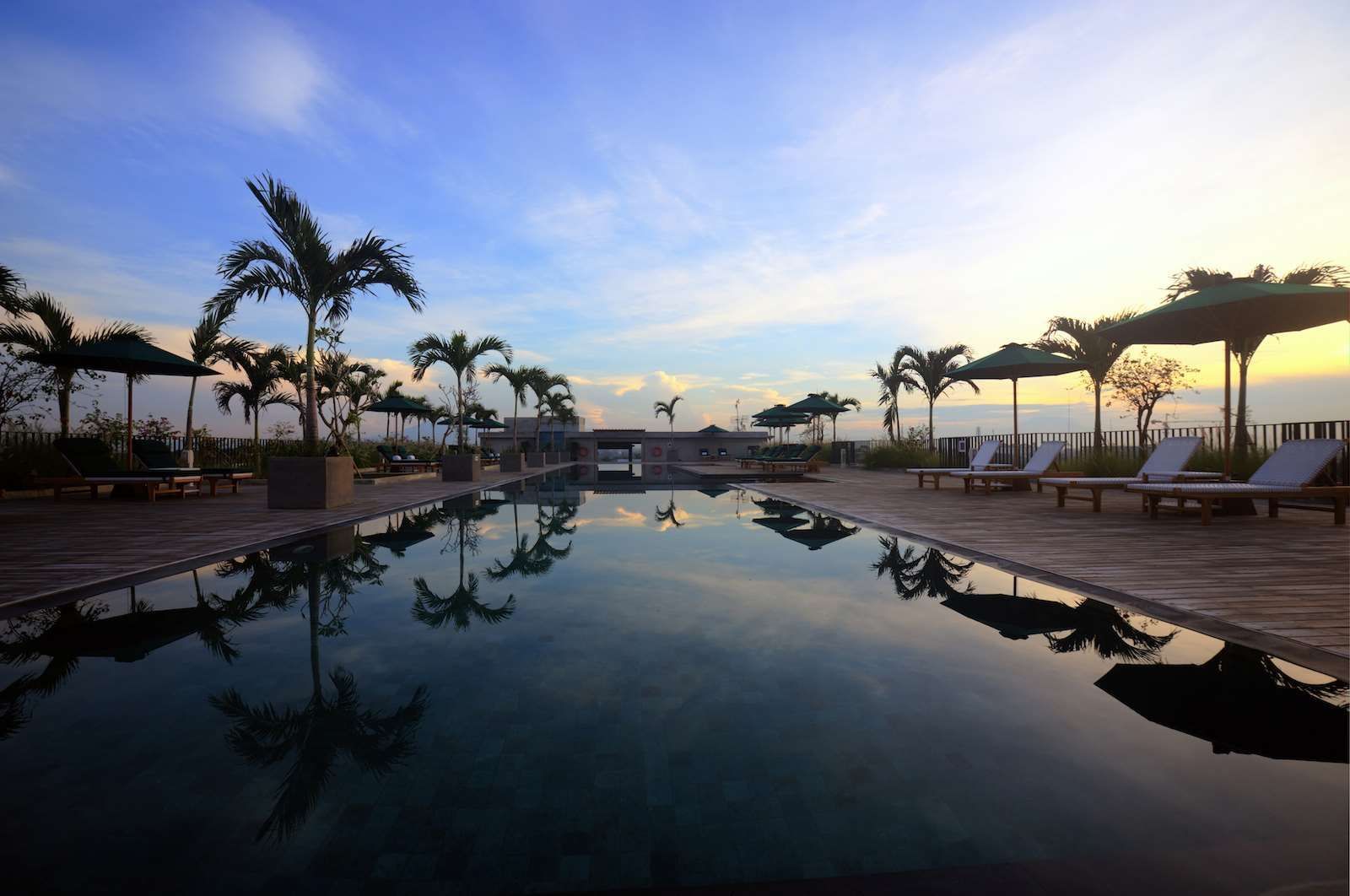 SPECIAL OFFERS
Enjoy exciting accommodation deals, dining offers and holiday packages when you book direct with U Paasha Seminyak Bali. Discover our hotel deals now.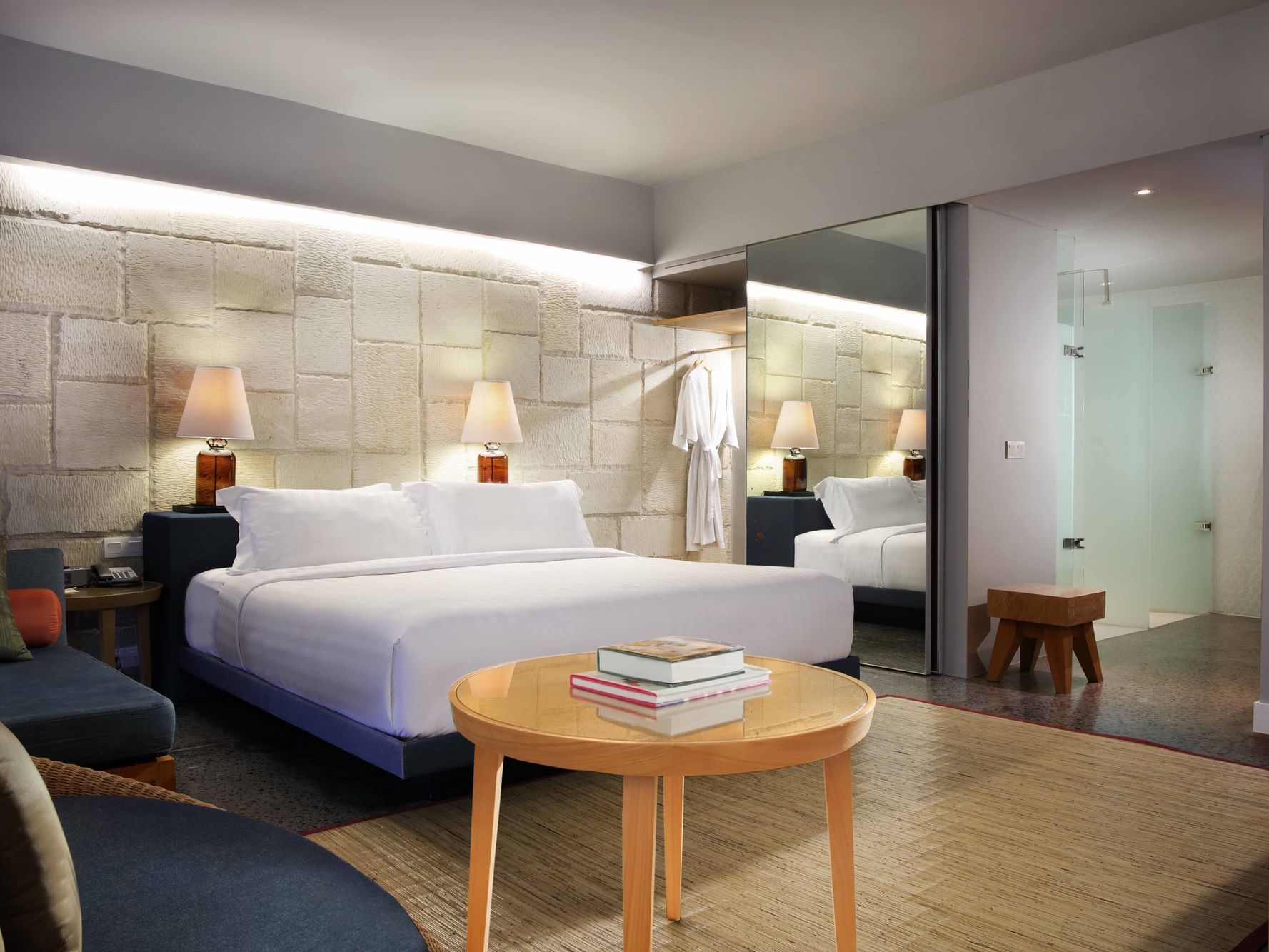 Book now and get 5% discount. Rate is inclusive of breakfast whenever wherever, welcome drink from the minibar, U Choose your amenities and free wi-fi. Rate is subject to taxes and service charges. 100% pre-payment and non-refundable. No modifications allowed.