Flight of the Gibbon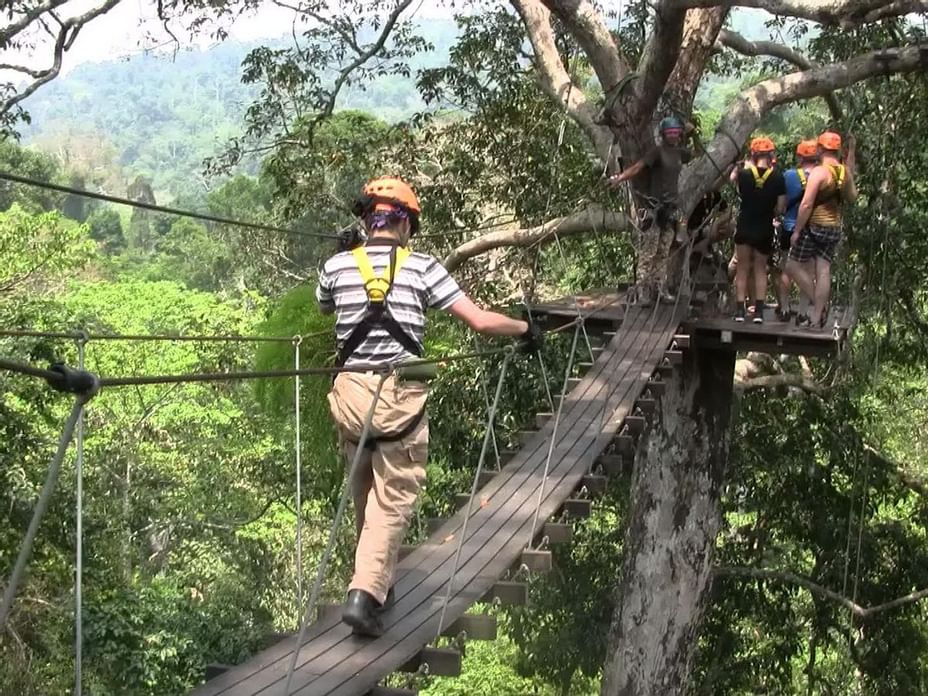 Finding an activity that is fun and engaging for all the family is a tough ask, but without a doubt Flight of the Gibbon, a little way out of Bangkok, has done it by mixing the right elements of exciting zip-lining action, reassuring safety procedures and some beautiful views of pristine jungle.
Specifically, Flight of the Gibbon is a 3 km course of 22 zip lines and two abseiling stations built amongst the rainforest canopy in Chompoo National Park, half way between Bangkok and Pattaya. For anyone looking for a fast-paced and fun activity, a day spent swinging from tree to tree might be just what you need. Connected to the zip line park is Khao Kaew Safari, one of the best animal sanctuaries in Thailand with a range of animals living in open enclosures, including elephants, rhinos and, of course, gibbons!
Opening Hours: first groups start at 06:00 every day. NOTE: Flight of the Gibbon is open every day but may be cancelled in cases of bad weather
Address: Chonburi, Chompoo National Preserve, near Khao Kaew Safari (Halfway between BkK and Pattaya)