Tiffany Cabaret Show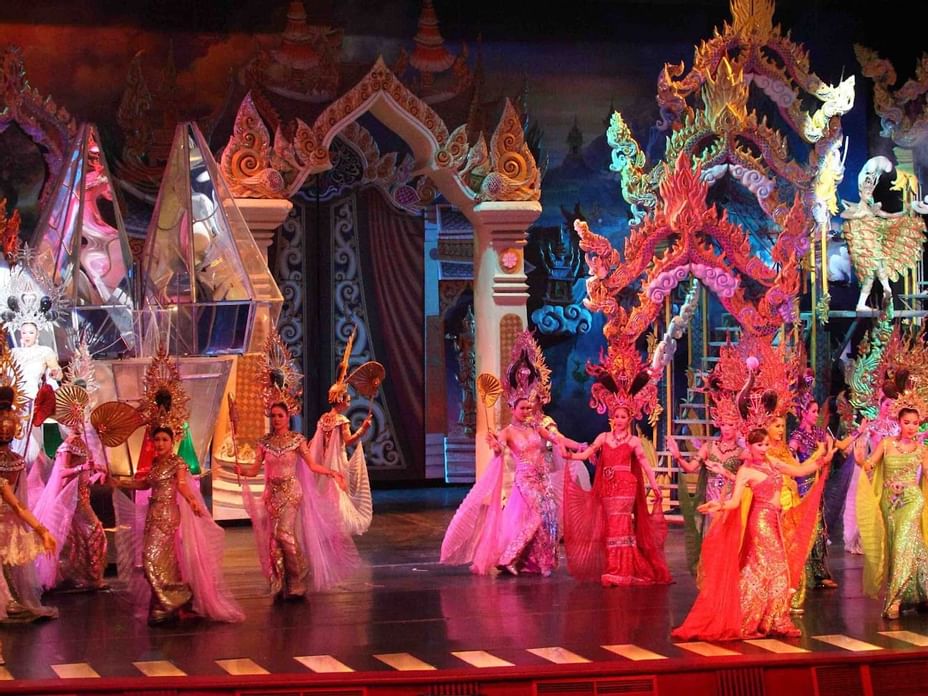 Everyone loves a great tale of adventure and romance. But this is nothing like watching "Moulin Rouge" on Blu-Ray or even at an IMAX 3D Theatre. Match dazzling stage sets with blindingly shiny costumes and stunning ladyboys, and you have a show so mind-blowing that it completely shatters the 'fourth wall'.
In a breathless hour-long riot of sound, colour and light, experience a theatrical event that spans the entire hemisphere through song, dance or skit, from a Bollywood-style musical to Korean fan dance, slapstick burlesque to Broadway spectacular.
Daily: showtimes 18:00/19:30/21:00