Alcazar Cabaret Show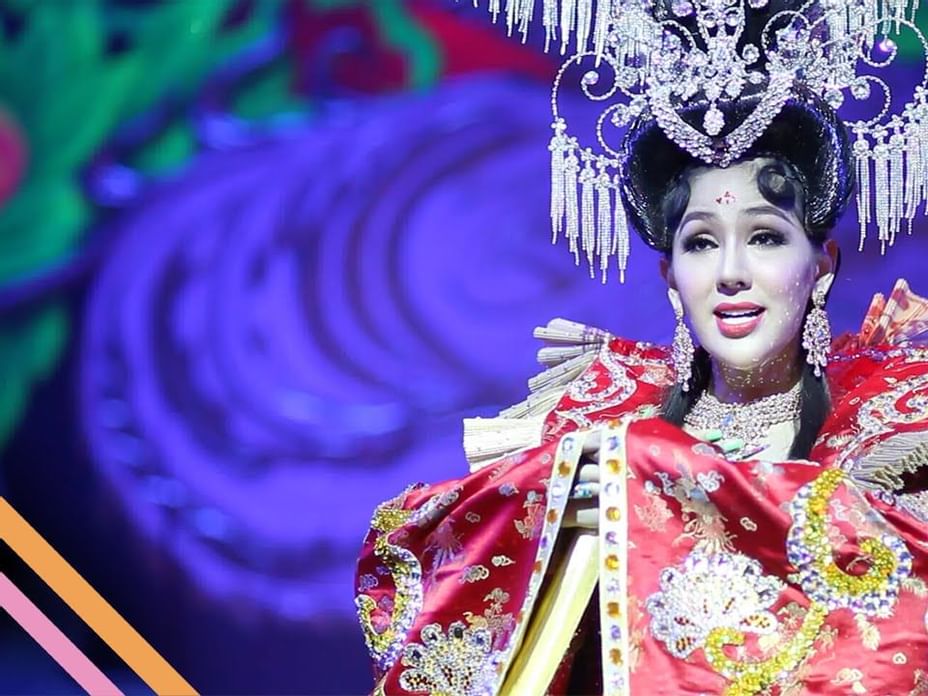 It's been said that if you want to see beautiful ladyboys, go to Tiffany; but if you want to see a great show, head over to Alcazar. Pattaya has made good of its long-time love affair with ladyboys. Extravagant costumes, convincingly stunning ladyboys, spectacular stage sets are all part of a grander show that delights you with non-stop fantasmic entertainment, from the Russian stage to K-Pop to Persian harlem and even outer space. Whether you are in for the beautiful 'ladies' or the show, you'll get your money worth at Alcazar.
You'll love every minute you spend in Alcazar. On stage is a bevy of professional entertainers presenting artistic impersonations through songs and tales of love and adventure with a fantastic sound and light show.