Khao Yai National Park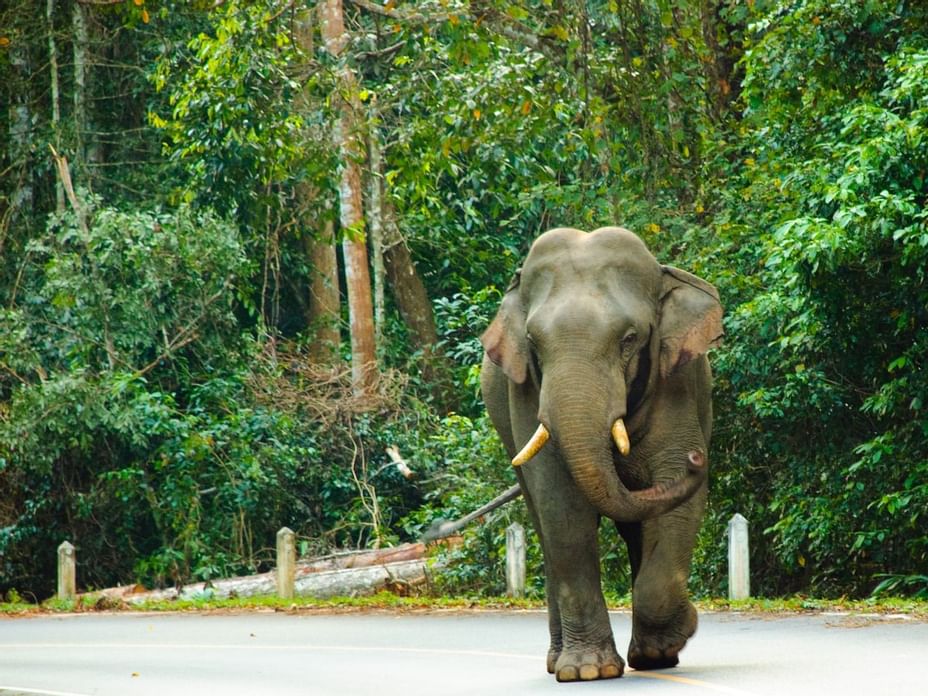 Khao Yai National Park, a UNESCO World Heritage Site, is an oasis teeming with wildlife and primeval jungles. At the foot of the mountain, you can already feel the drop in temperature and refreshing scents of damp earth as you approach the park's main gate, where the entrance fee is collected. The contrast is more noticeable if you take the Pakchong route, cutting through a large section of Saraburi's unsightly industrial estate.
At 745 metres above sea level, the park remains relatively cool all year round, although it can feel searing hot at midday in the summer. Cutting north-south through the park, the jungle-shaded main highway winds through the heart of Khao Yai's lush wilderness, shooting off at several points where trekking routes begin and disappear into dense forests. Street signs warn about the presence of wild animals and often you can spot monkeys idling in the middle of the highway.
This main two-lane highway passes through all natural attractions and scenic points on Khao Yai National Park. Heow Suwat (Suwat Abyss) and Heow Narok (Hell's Abyss) Waterfalls are two of the most visited sites and, as their names suggest, they shoot straight down from a high cliff in one forceful plunge. In the rainy season, Heow Narok can be extremely slippery and dangerous.
It's a good idea to drop by the park's headquarters (closes at 18:00) and visitor's centre to pick up an area map and plan your journey, which can include hiking along the five scenic routes, wildlife watching at Nong Pak Chee or Mo Singto and visiting various view points and the park's highest summit at Khao Rom. The road to the top, though, is very steep and rough with deep potholes and no hand railings. But the views of Khao Yai's sweeping mountain ranges from the summit are more than worth the effort.
Location: Pak Chong, Nakhon Ratchasima
How to get there: take the Vibhavadi-Rangsit expressway from Bangkok and continue northbound via the Saraburit-Pakchong route.
55 minutes' drive from hotel