Khao Yai Art Museum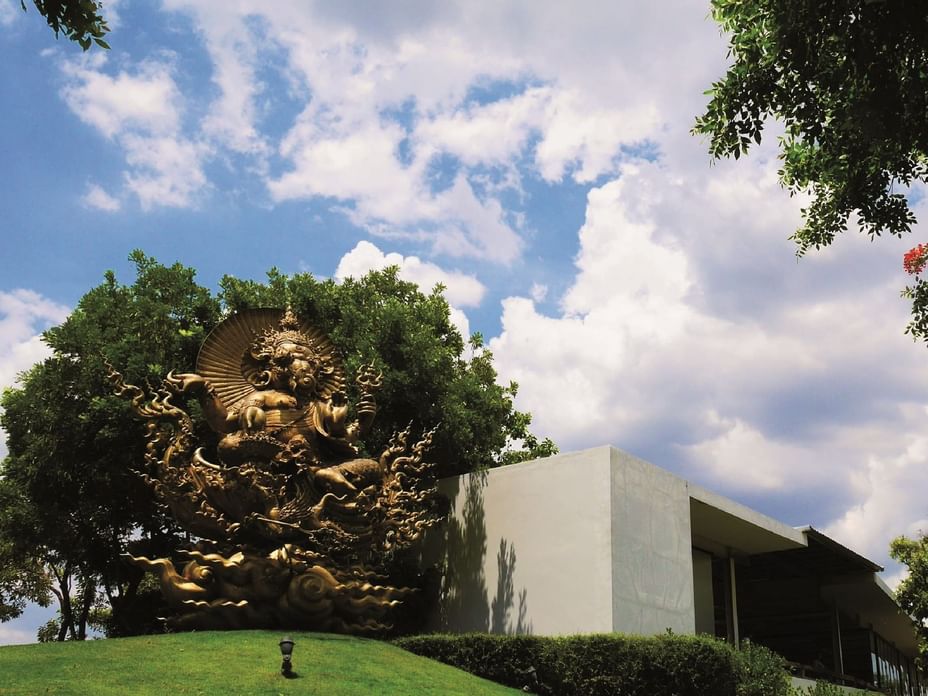 Khao Yai Art Museum is located on more than 20 rais of land in Tambon Moosee, Aumpher Pak-Chong, Nakhon Ratchasima. The place comprises of the gallery with space of more than 1,700 square metres. The art of Mr. Pongchai Chindasook's collection will be exhibited. There are outdoor sculptural garden with six 'Art Space' residences in modern architectural style.
The aim of the Khao Yai Art Museum is to provide art area for exhibiting contemporary works created by Thailand's leading artists for the public. The pieces exhibited both in the gallery and sculptural garden are available for tourists and the public will be served as art learning center which will develop attitude and perception while enhancing taste and encouraging interest in art.  They are decorated with the masterpiece of art. The place is surrounded by mountain ranges of Khao Yai National Park, one of the top green areas in the world.
The Khao Yai Art Museum is another area for people who love and appreciate the values of Thai contemporary art. This place is both a museum and an art learning center that demonstrates intellectual wisdom concerning art, architecture, decorative art and landscape composition in the midst of peaceful and beautiful nature. The place is embraced with elegant lifestyle.
Opening Hours: 06:00-17:00
Address: Phrapokklao Road
Ten minutes' drive from hotel