Discovery Thailand Fair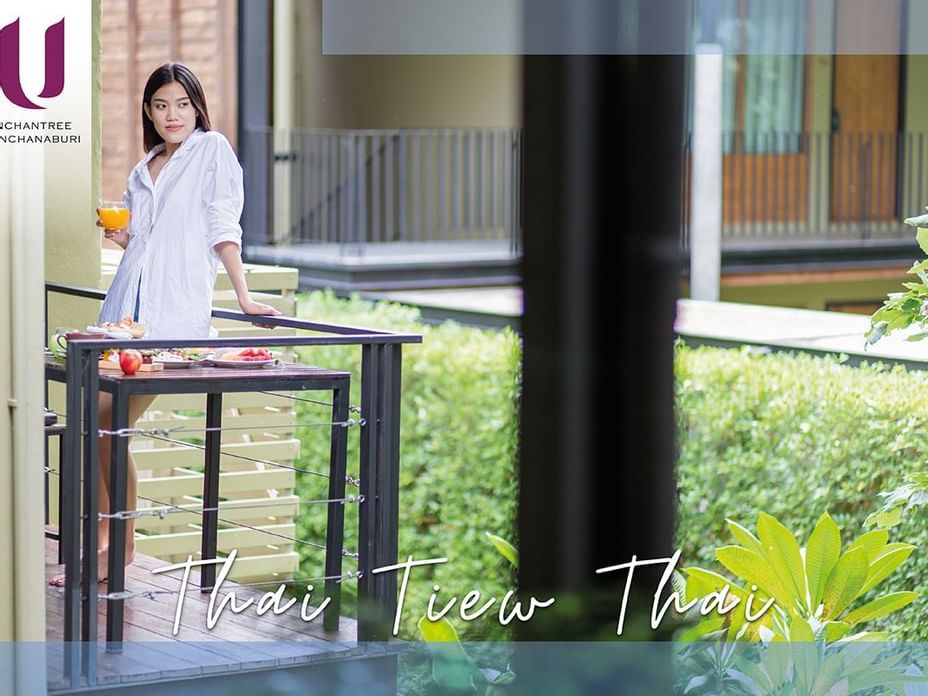 U Inchantree Kanchanaburi is now offering the special Discovery Thailand rates online!
Booking Period: 25 - 28 November 2021
Stay Period: 1 December 2021 - 30 September 2022
# Stay from 1 December 2021 - 31 January 2022
- Superior Garden 1,799 THB/room/night these prices include breakfast for 2 persons
- Deluxe Garden 2,299 THB/room/night these prices include breakfast for 2 persons
>>There is an additional charge of THB 300 net per room per night for stays on Friday
>>There is an additional charge of THB 1,200 net per room per night for stays on Saturday nights and special holidays*
# Stay from 1 February 2022 - 30 September 2022
- Superior Garden 1,599 THB/room/night these prices include breakfast for 2 persons
- Deluxe Garden 1,999 THB/room/night these prices include breakfast for 2 persons
>>There is an additional charge of THB 1,000 net per room per night for stays on Saturday nights and special holidays*
# Deluxe Garden Ur Weekday (This offer is available for stay from Sunday to Thursday only )
- Stays during 1 December 2021 - 31 January 2022 at Deluxe Garden 3,999 THB
- Stay during 1 February 2022 - 30 September 2022 at Deluxe Garden 3,599 THB
>> This offer cannot be used on special holidays*
>> This offer applicable for a one-room, two consecutive nights' stay for two persons or two separate rooms for one night for four persons, and is available from Sunday to Thursday only
>>If a guest would like to book 2 rooms for 1 night via our official website, they need to make a booking for 1 room for 2 nights and then contact our reservations team at least 14 days before the check-in date to have the booking adjusted

*Special Holiday includes* 3,4,5,10,11,12,31 December 2021 | 1,2,January 2022 | 13,14,15,16,30 April 2022 | 1,2,3,14,15 May 2022 | 3,4 June 2022 | 28,29,30 July 2022 | 12,13 August 2022
** These offers are exclusive for Thai nationals and Thai work permit holders only. A Thai ID card or Thai work permit must be presented during check-in.
***Full pre-payment in advance is required and is non-refundable
**** U Inchantree Kanchanaburi reserves the right to change, modify and adjust the rates/promotion without prior notice.