The Library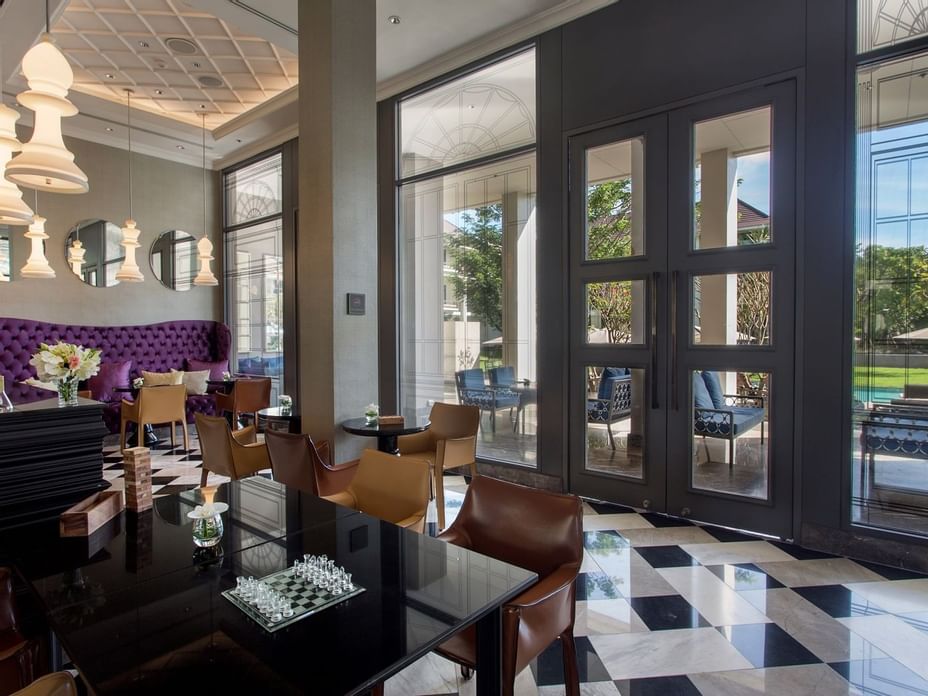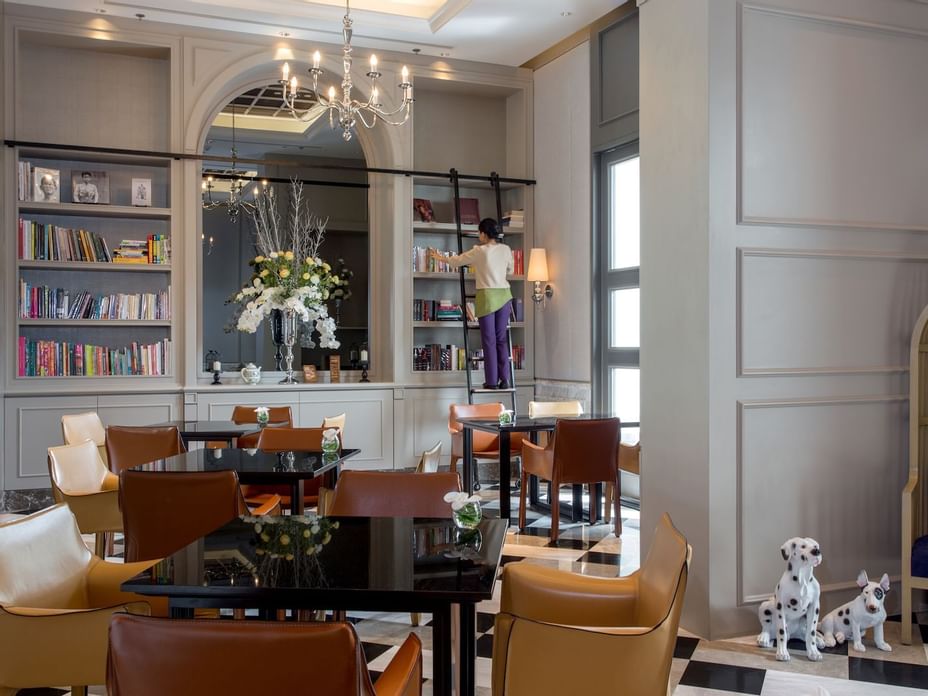 Enjoy our high tea café in Sathorn Bangkok
Located in a dedicated quiet zone our recently extended Library is the ideal spot for guests to relax during the day poring over a good book or enjoying a fun game.
The Library serves a selection of tempting light snacks and creative cuisine including delightful Thai or western afternoon tea editions and features an inspiring choice of wines from the finest vineyards as well as innovative cocktails and international beverages.
You simply won't want to miss the chance to try Executive Chef Tanoo Chompoosri and his team's signature dishes including their all-time favourite Thai treats from the four corners of the Kingdom and international classics.
Enjoy the wonderful selection of creative dishes at our high tea café in Sathorn Bangkok.
Opening hours: 10:00 am. to 11:00 pm.