Chatuchak weekend market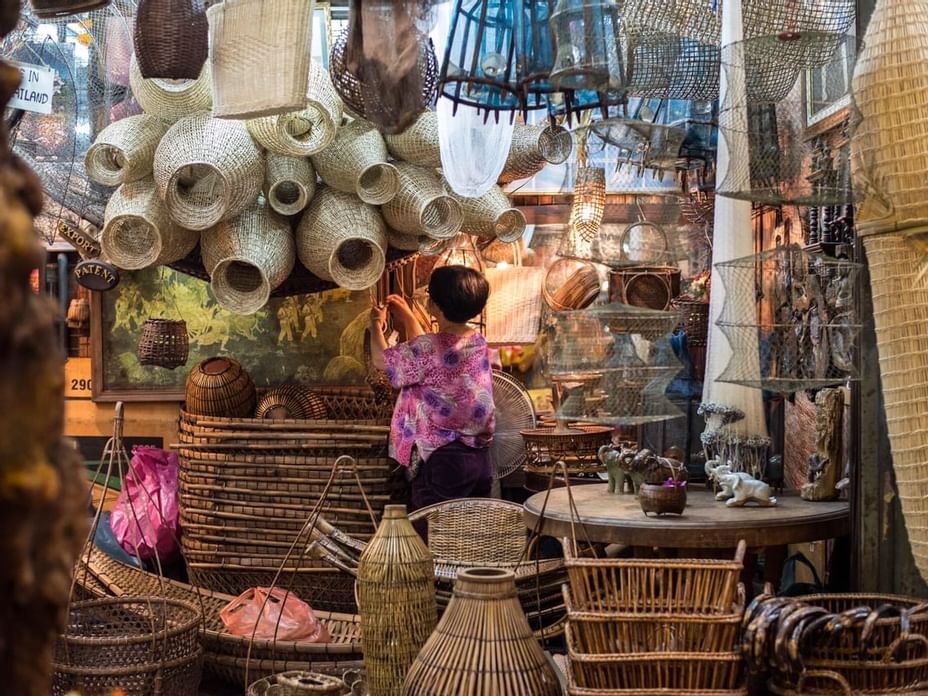 This world's largest market is commonly known among Thais as JJ (jay jay). With more than 15,000 retailers in 27 sections, occupying some 27 acre space, what makes Chatuchak busy every weekend is not only the fun of bargaining prices but an incredible variety of merchandise it has to offer, from latest fashion items and vintage decor finds to Thai crafts and teak wood tables. Section 1 gets you books and magazines, while Sections 2-4 see shops of young fashion designers. Vintage clothing items are in Sections 5-6 while art pieces are in Sections 7-9. Sections 10-24 gets you a mix of miscellaneous stuff, and you will find tables, chairs, lamps and decor items in Sections 25-27.
Though the market officially opens at 7am in the morning, shoppers usually go in the afternoon when the weather is not too hot and they will hang around till 7 or 8pm.
How to Get to Chatuchak
Hop on the skytrain (BTS) to Mo Chit station, take exit no. 1 and follow the crowd until you see rows of canvas stalls selling clothes. Turn right while continuing to follow the crowd and you will see a small entrance that leads into the market (clothing section).
Another option is to take the subway (MRT) to Chatuchak Park station (exit no.1), then follow the crowd until you arrive at the small entrance that leads into the market (clothing section). For the plant and flower section, get off at Kampheng Phet MRT station (exit no. 1).
The weekend market is open on Saturdays and Sundays, 09:00 - 18:00, and Fridays 18:00 - 24:00. Plant sections are also open on Wednesdays and Thursdays, from 07:00 - 18:00.