Wualai Walking Street (Saturday Night Market)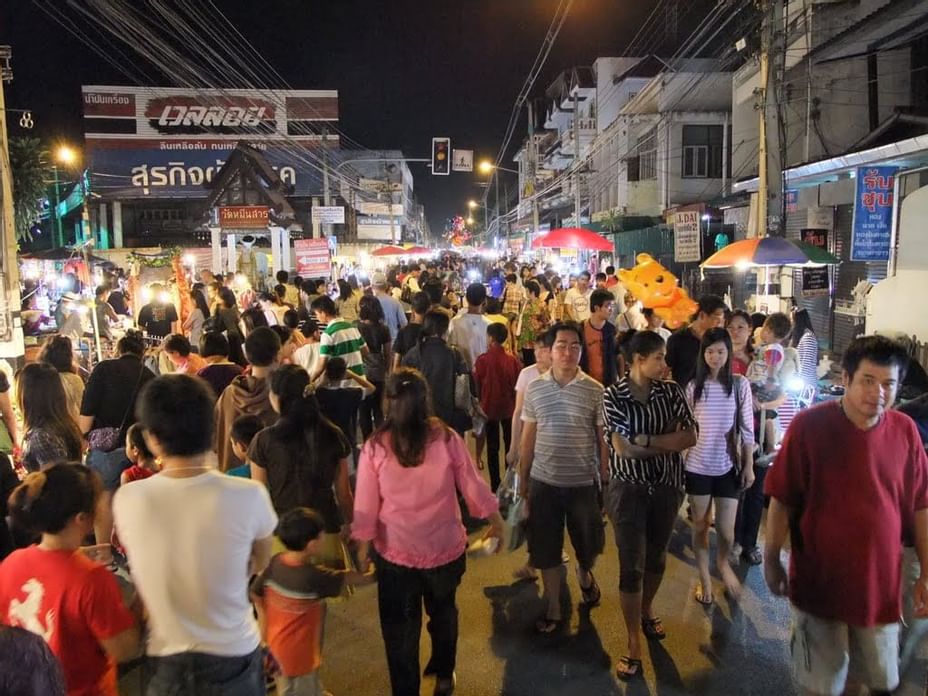 This area is a large and well-known market in Chiang Mai and the perfect place for souvenir shopping at a reasonable price. Best known for its high quality authentic northern silver and lacquer ware, unique handicrafts, local food and traditional performances, Wualai Walking Street is one of the most popular shopping destinations in Chiang Mai.
Opening: Every Saturday from 4 p.m. to 10 p.m.