Khao Yai Hotel Facilities
Enjoy our romantic hotel near Khao Yai National Park
Discover a peaceful, romantic resort and spa just moments from Khao Yai National Park. At U Khao Yai, the spirit of nature beckons, welcoming you to behold the majestic mountain surroundings and relax in the luxury of one of the best new hotels in Khao Yai.
Our services
24 hour front desk
Ur room service
Hi-speed internet (Wi-Fi) access throughout the hotel
Daily housekeeping service
Laundry valet service
Limousine and car rental arrangements
Private bathroom in each room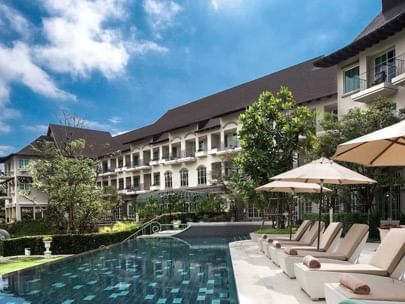 Swimming Pool
The resort boasts a large, free form swimming pool and separate kids' pool, both of which are surrounded by lush gardens and a waterfall.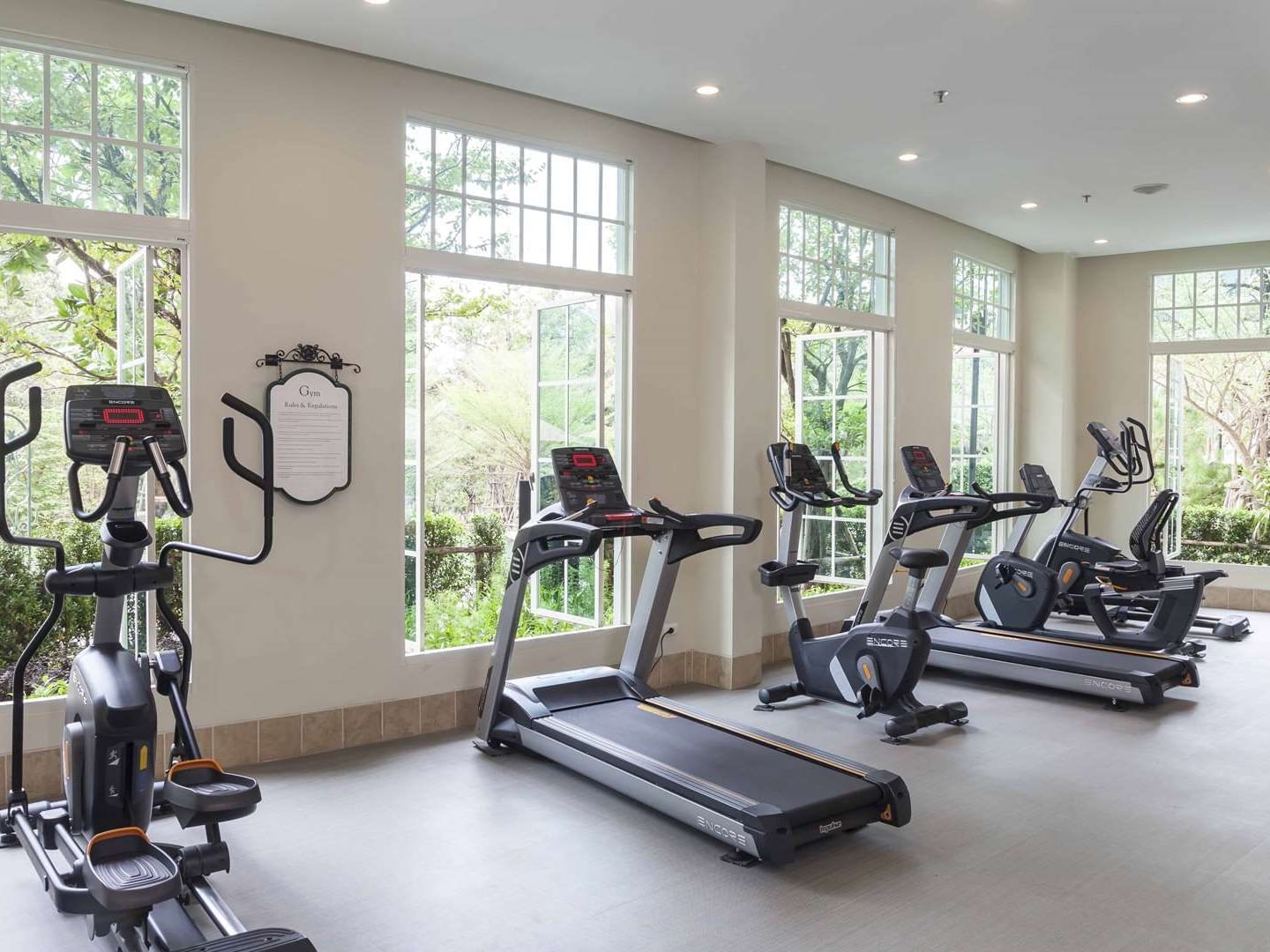 Gym
Our fully equipped Gym is located on the ground floor in the west wing of the resort. Enjoy your own workout or join our Fitness Together programme with the U team.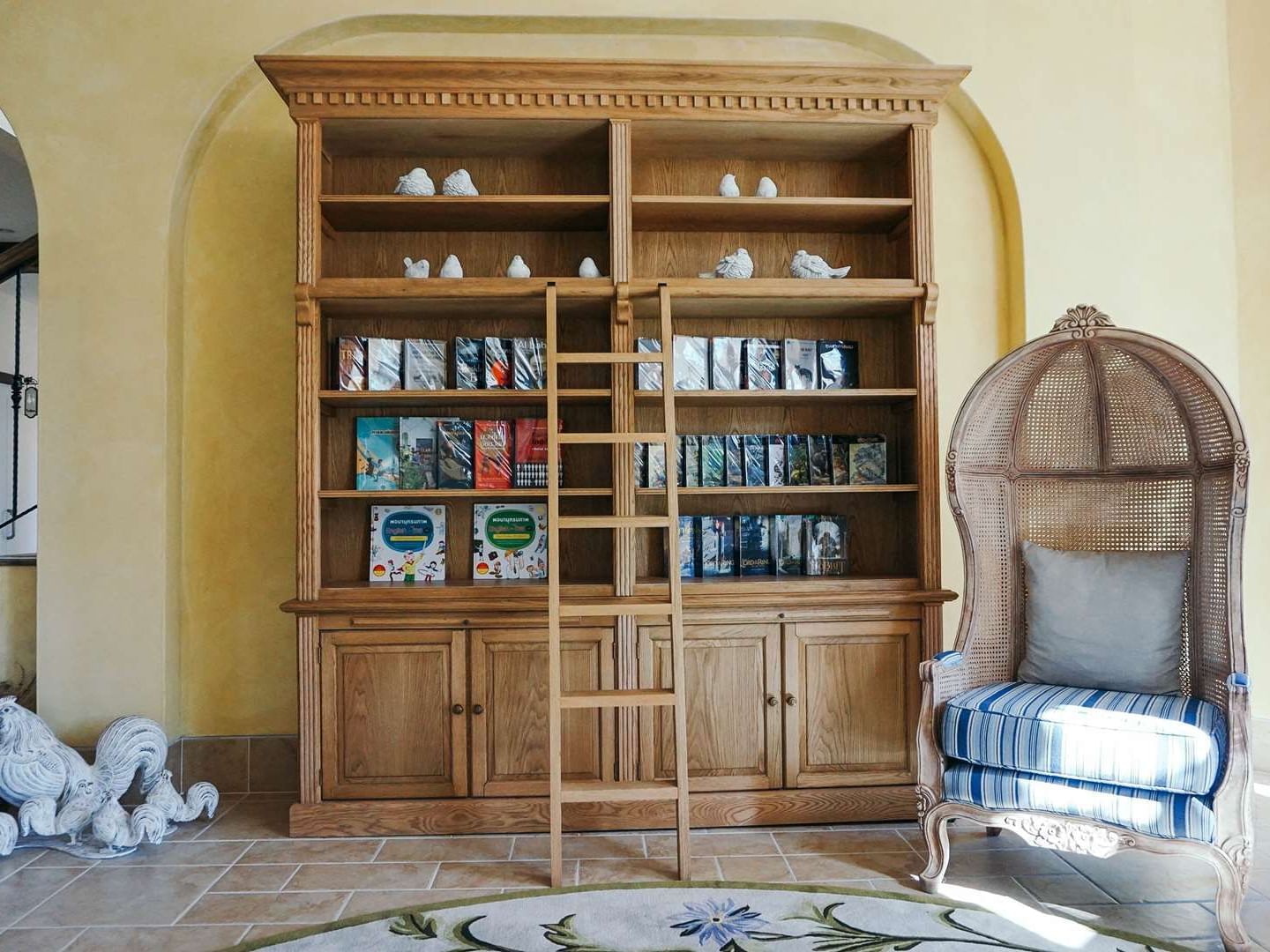 Library
The library is located adjacent to the lobby where you can find an extensive collection of books and magazines.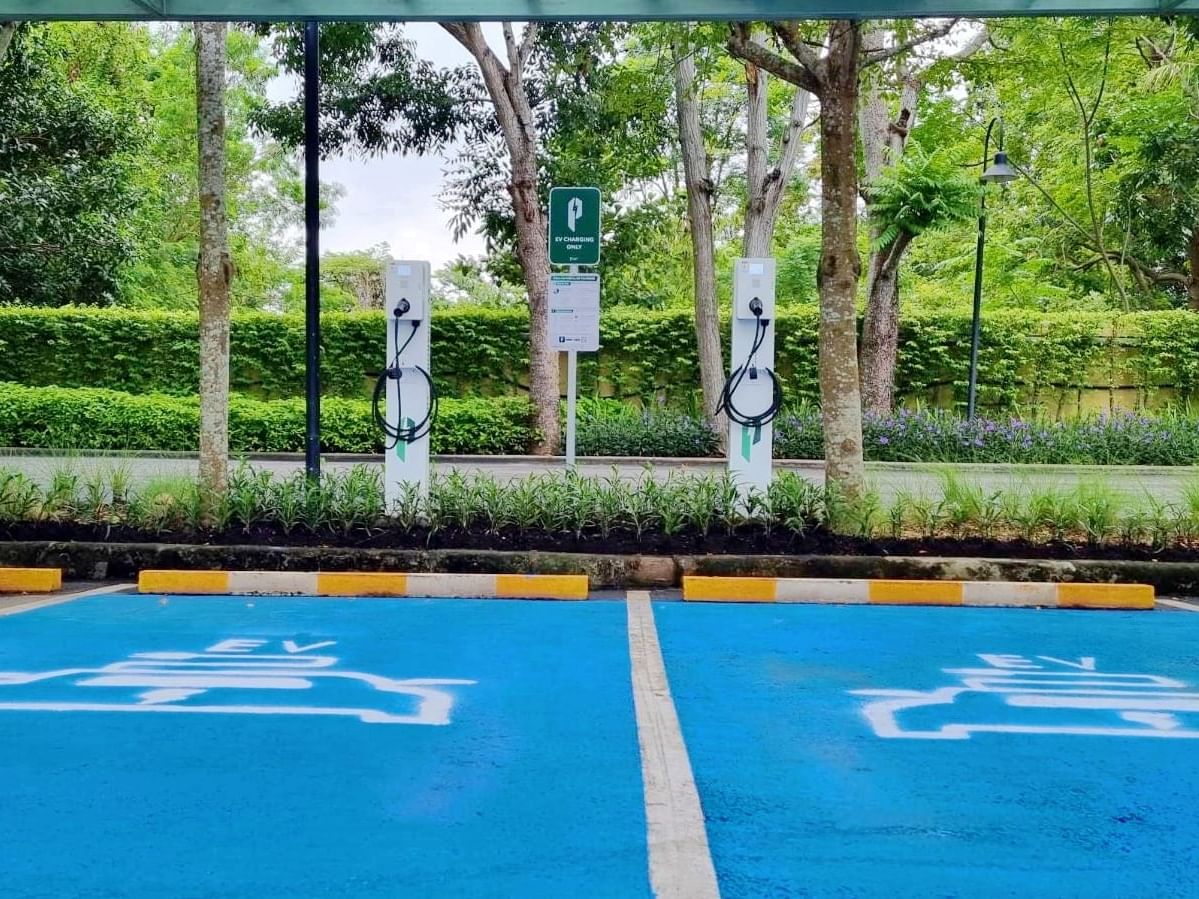 Electric car charging station
Our electric car charging station is conveniently located in the hotel's car park. This means that guests can leave their vehicles to charge while they relax and recharge their own batteries at U Khao Yai. Electric car owners can easily locate the charging station and make payments using a mobile app.
Charging Fee: THB 8.50/kWh + THB 0.167/min (including taxes) = 8.667 THB/kWh, 7 kWh per hour.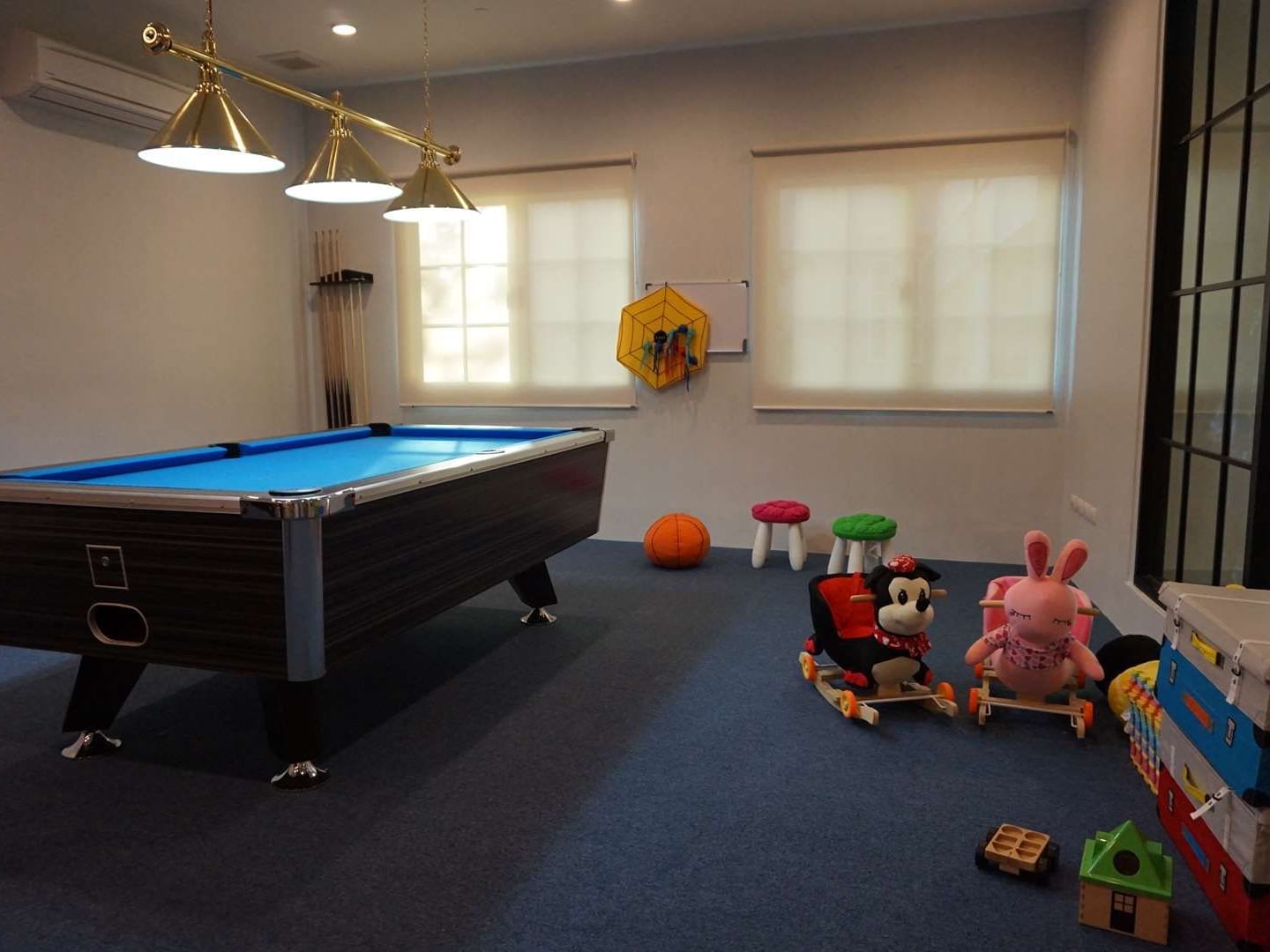 Kid's Club
There is a special Kid's Club on the second floor with toys, games, Playstation and activities focusing on younger children.