EAT & DRINK Restaurant at U Chiang Mai
Discover where to eat and drink in Chiang Mai Thailand
At U Chiang Mai you will experience local cuisine cooked using traditional methods and served in the finest tradition of Thai hospitality.
U Chiang Mai also offers Ur Dining room service which allows guests to enjoy our innovative cuisine in the comfort of their rooms.
Our complimentary breakfast "whenever/wherever" is also available at all times of the day and can be served in any location at the hotel to ensure you have relaxing time during your stay with us.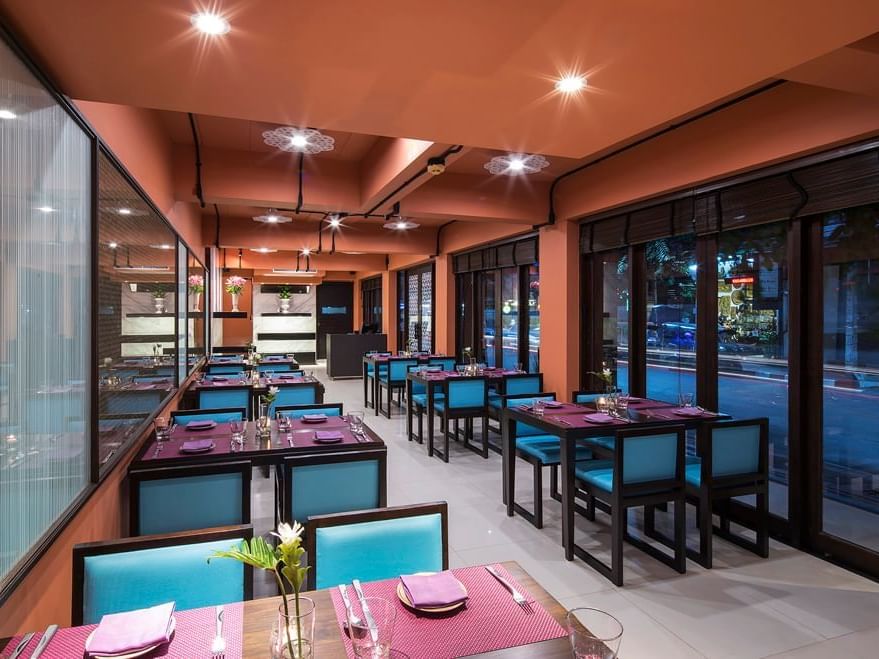 Our Eat restaurant in Chiang Mai guests can enjoy the innovative cuisine in a bistro setting for breakfast, lunch and dinner. Thai cuisine is famous for its spicy and flavoursome curries and you will be able to tell the chef exactly how to cook your food, so that it arrives at your table just as you want it. Open all day for breakfast, lunch and dinner.
Read more